MJ's Photography is a Houston bluebonnet photographer that captures your family with the bluebonnets in the most spectacular way.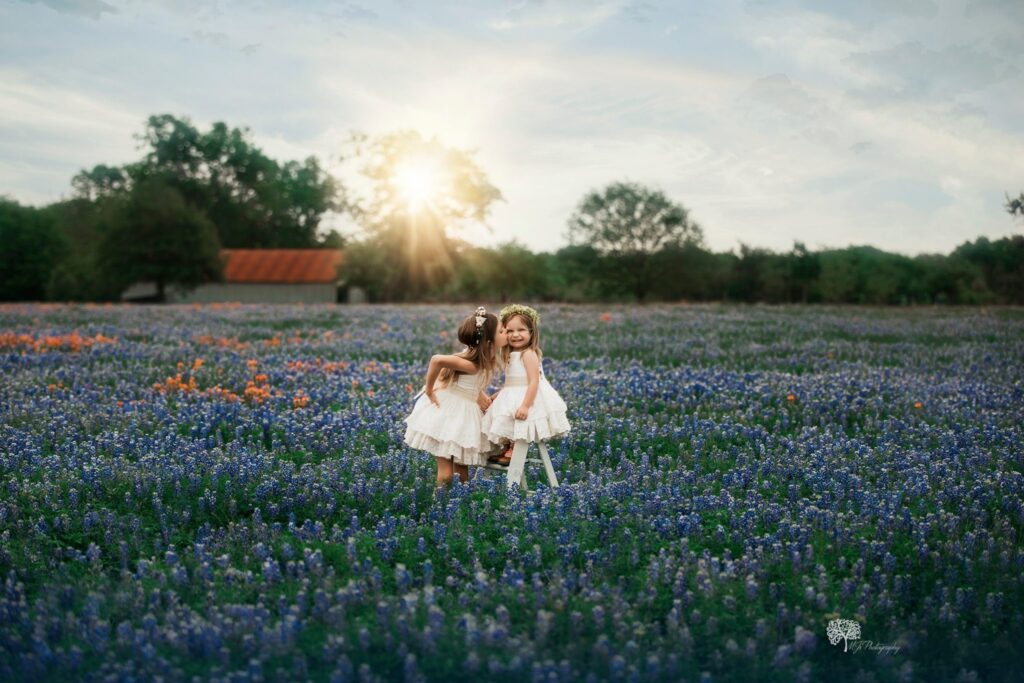 Bluebonnets are our state flower and they are so beautiful! I love capturing these wildflowers every year. The blues and the reds look amazing in photographs.
Before we get into all of the images of these gorgeous flowers. Do you know the story behind them?
Here are 10 fun facts about the Bluebonnets!
They became the state flower in 1901
There are 6 different types of Bluebonnets
It is NOT illegal to pick bluebonnets, but it is discouraged
"It's not only the state flower but also a kind of floral trademark almost as well known to outsiders as cowboy boots and the Stetson hat… The bluebonnet is to Texas what the shamrock is to Ireland, the cherry blossom to Japan, the lily to France, the rose to England and the tulip to Holland."
In 1965 Lady Bird Johnson's efforts at highway beautification in the United States extending to her encouraging the planting of native plants along Texas highways after she left the White House.
For more than 60 years, TxDOT has delayed all mowing, unless essential for safety, until bluebonnet season is over. (This allows the flowers to drop the seeds)
Through the TxDOT's wildflower program, the department buys and sows about 30,000 pounds of wildflower seed each year
Known Bluebonnet history dates back to Pre-Columbian Native American societies.
They are unpredictable. There's an approximate two- to four-week window every March and April for catching sight of these wildflowers. Just how long they last and how spectacular their blooms become depends on the preceding winter's rain and cold.
They are ONLY native to Texas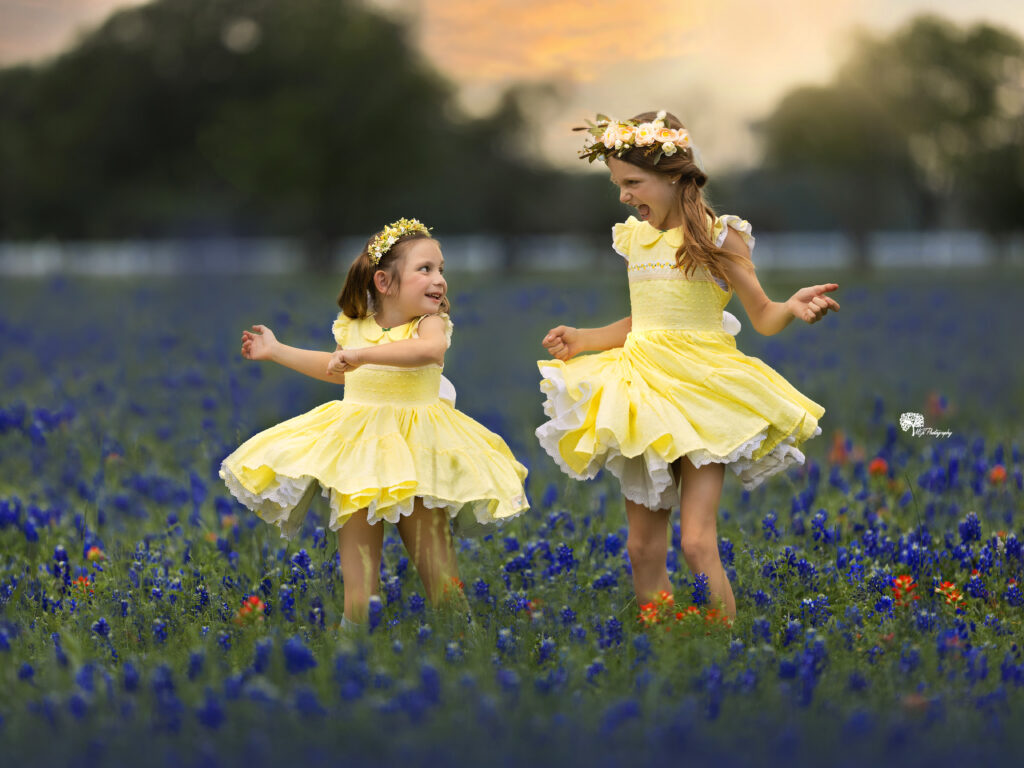 Taking portraits in the bluebonnets becomes a yearly tradition for most Texas families and rightly so, they are breathtaking. Have you had your portraits done in these gorgeous wildflowers? If not, you must do it!
The Indian paintbrushes (red flowers) typically grow along with the bluebonnets and give these amazing contrast of colors together. Once you walk out towards the field, this amazing smell hits you and it is truly something to experience.

My girls love their pictures out in the Houston bluebonnets! They want to stay out there and smell the flowers! Look at how cute they were.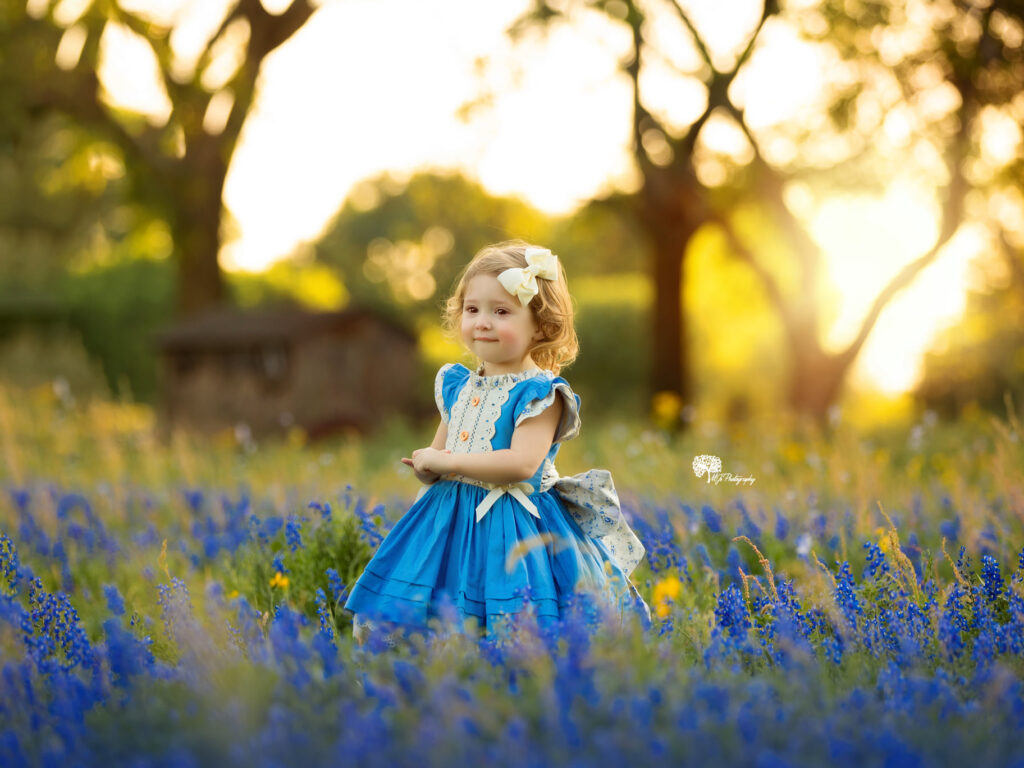 I have private access to a personal field of these gorgeous flowers! No trying to navigate your children on the dangerous highway and you do not have to worry about another family or photographer getting in your way. It is a wonderful thing to experience…being in this giant field with just your family.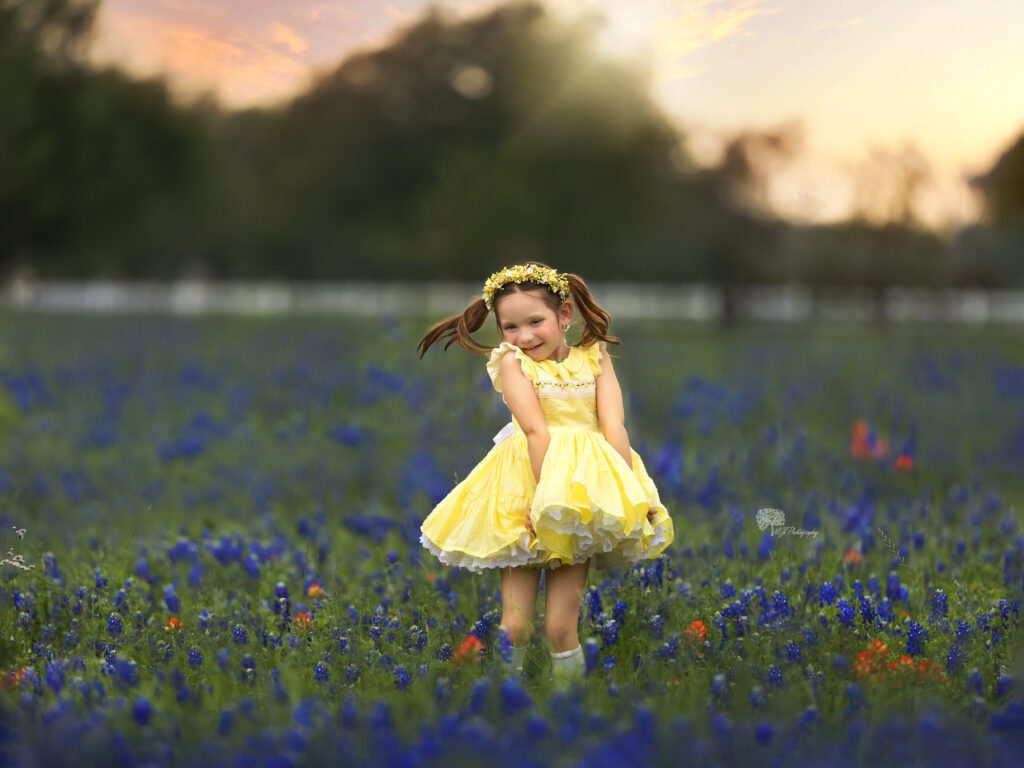 Here are some of the other pictures that are my favorite! Houston bluebonnet photographer.