MJ's Photography is a Houston fine art portrait photographer.
Have you ever had an oil painting? What about an oil painting of your family portrait? One that will withstand the test of time and that can be passed down from each generation? If not, why not? Let's create this one of a kind unique piece together. These are exquisite.
I chose to create mine of the 4 generation of women in my life. My grandma, my mother, me, and my two daughters.
Each piece is master art retouched. Then it will be digitally painted. After it has been digitally painted, it gets sent off to Italy to be printed. This is not a traditional canvas. This portrait will be be on a Giclee Fine art canvas. Giclée printmaking meets the highest quality standard for printing limited edition pieces on paper or canvas.
We use 10-color, archival-pigmented Ultrachrome K3 inks that provide print life exceeding 80 years, even 100+ years. Perfect for generational pass down.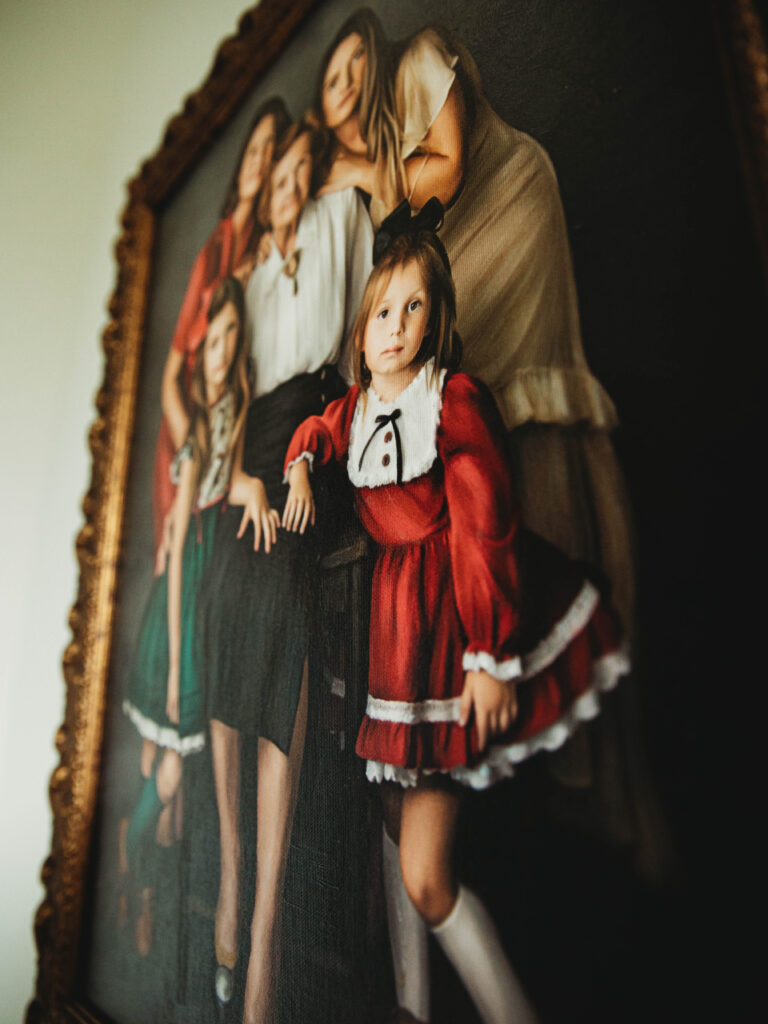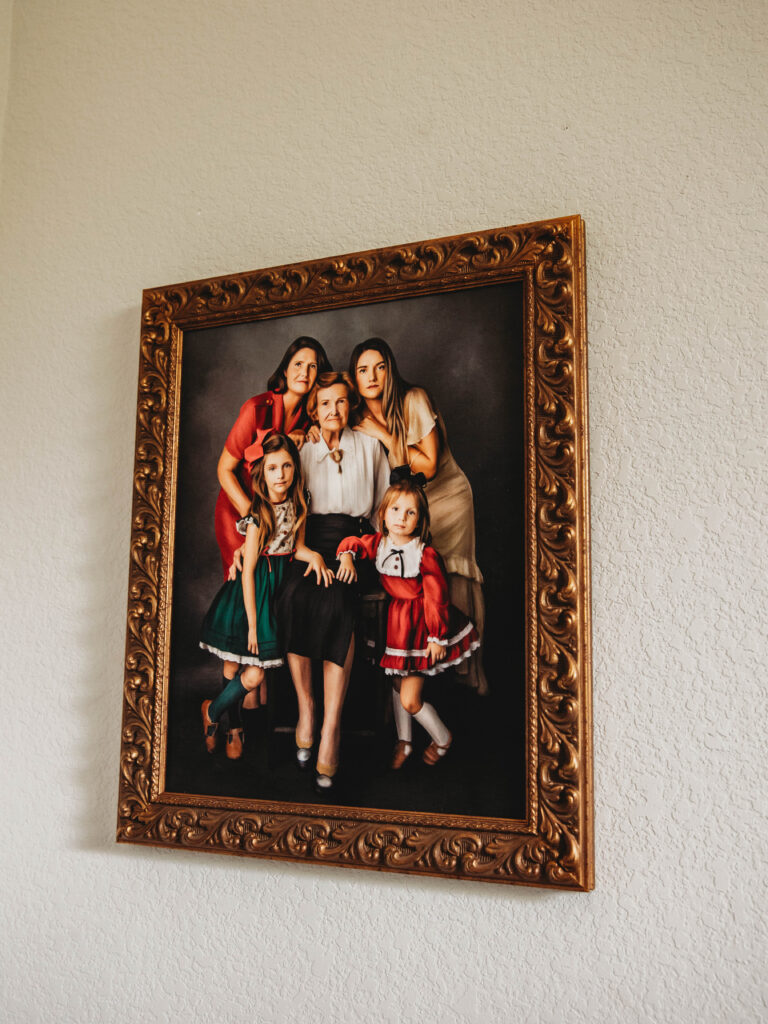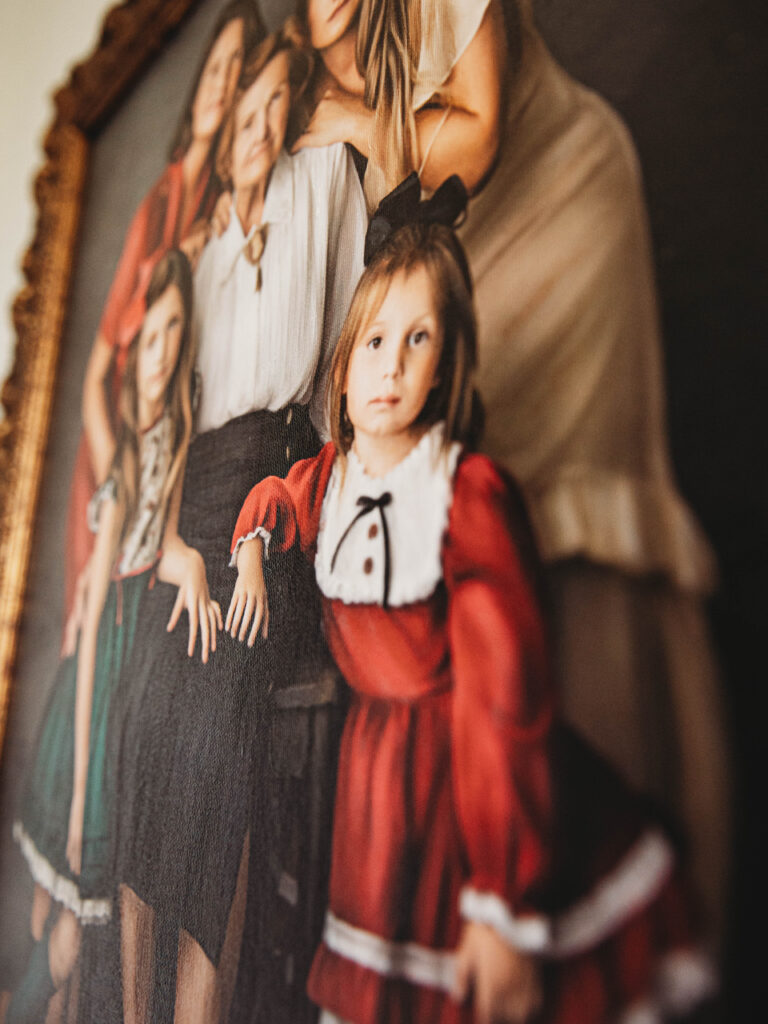 Houston fine art portrait photographer
Want to know where their adorable dresses are from? Click here for the AB site!
Want to see some past sessions?
Here is a review! I cannot say enough amazing things about MJ and her team! We just welcomed our precious daughter Ava in October. Since this was our first baby, we wanted to make sure that we captured this special time in our lives. The minute I initially spoke to MJ on the phone, I knew she was the perfect fit for what we were looking for in a photographer. She is so genuine and engaging and I can tell that this is her passion and you can clearly see that passion captured in our photos. The entire process from beginning to end was an absolute dream. Her and her MUA, Avesta, made the effort to make sure our pictures came out exactly how we wanted them. Not to mention MJ was so patient with us as we struggled to narrow down our choices for our maternity and our newborn sessions. I am not kidding when I say that was the HARDEST part. All of them were so amazing! Once we were able to narrow it down, her and her hubby made a special house visit to help get our pictures up on the wall. Like I said, an absolute dream! It's one thing to just be a talented photographer but it's entirely another thing to be a talented photographer that cares about her clientele the way MJ does. I highly recommend MJ for any occasion you want to capture. Thank you so much MJ! We will always cherish this time in our lives and are so grateful we have the perfect photographs to capture this moment. Laurie