Houston family photographer Homecoming photographer – The Patricks
Being a Homecoming photographer is one of the most amazing jobs in the world. You get to see a family become whole again. 9 months to a year is a long time to be away from each other. It's so important to capture those first moments back together. Many tears are shed and you want to remember every part of that day. Getting to meet the family beforehand, before their soldier comes back is so important. It truly tells their story of the day.
Here is a little caption of their story!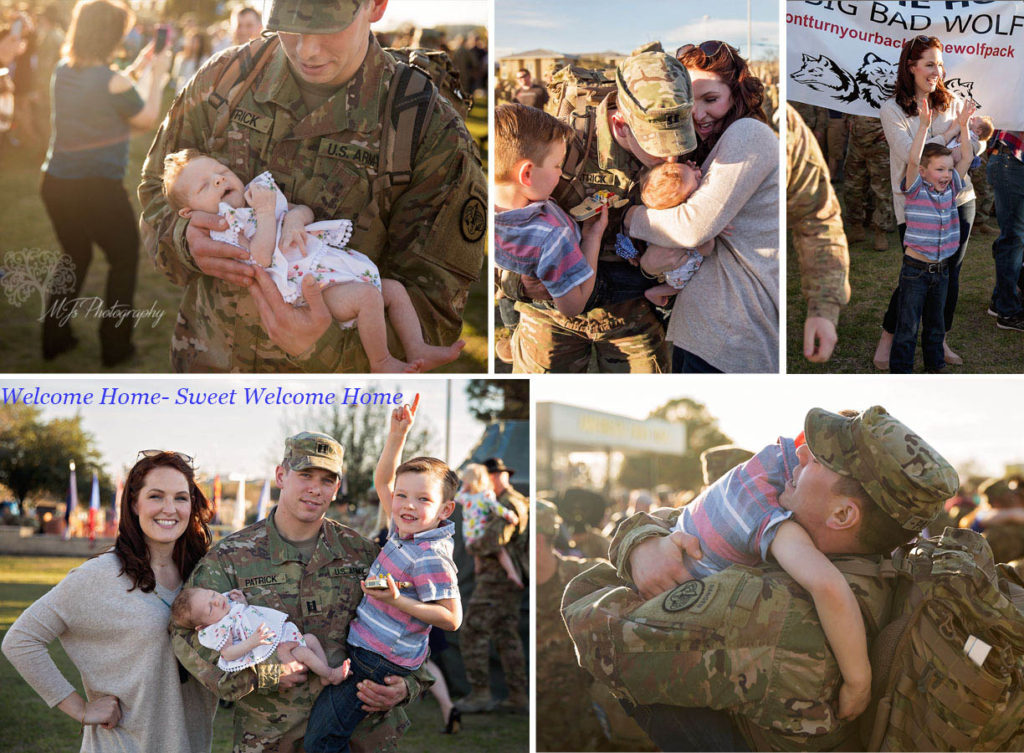 Mom and dad are both in the military and daddy was the one that was deployed.
Sweet Nora was born while daddy was deployed. He finally got to meet his sweet baby girl for the very first time! It was the sweetest thing to witness and I was honored to be able to capture it.
Here is when he got to hold Nora for the very first time. I definitely cried!
Nate was so excited to get his daddy back. His eyes just lit up as soon as he saw his dad!
The Patrick's story was so amazing to capture. Having a baby while your husband is away has to be one of the hardest things a mother will ever do. She is so strong! I am so glad that she chose to have her story photographed and capture those first moments.
Here is some selected favorites from their Homecoming story.
MJ  | Fort Hood Homecoming photographer – Houston photographer
Want to book a homecoming session? Message me now
It is never to early to book. I only book one homecoming out of each unit.