MJ's Photography is a Cochran's Crossing Village newborn photographer. Are you looking for a photographer near Houston? Let's talk about your session.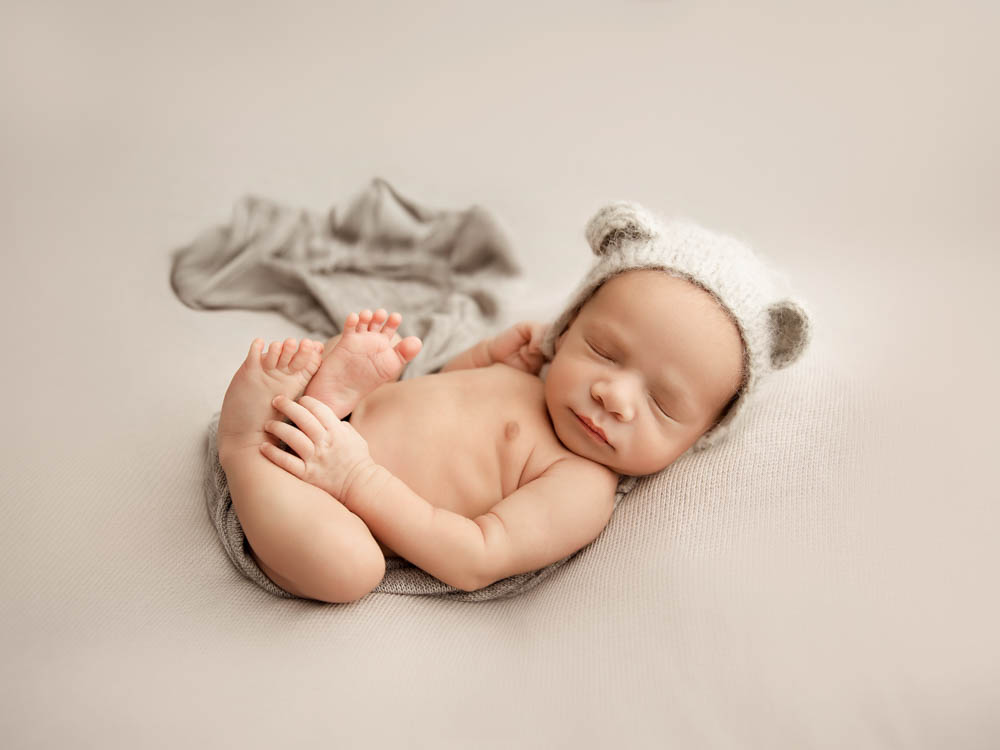 I love his little feet in this newborn picture. Newborn portraits are usually done within two weeks of time. My favorite days to capture newborn portraits are usually 9-11 days.
He just curled up in this adorable pose and I just knew it would be a favorite. Those little arm rolls are the best.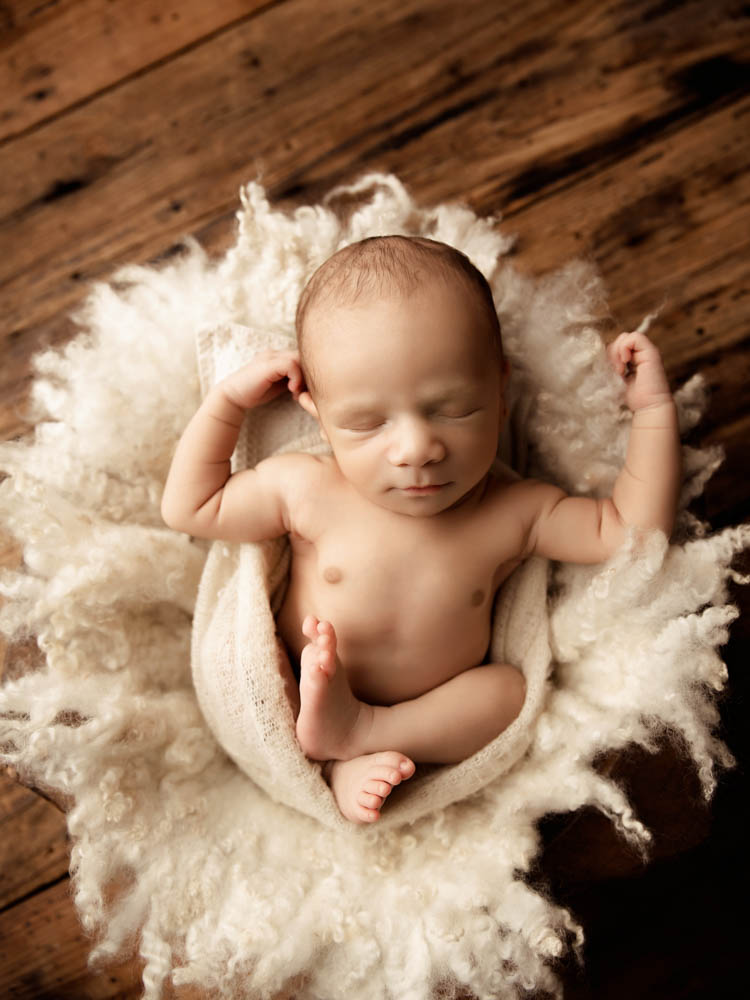 Mom wanted beige/neutral/grays for his session and his skin tone looked perfect with them!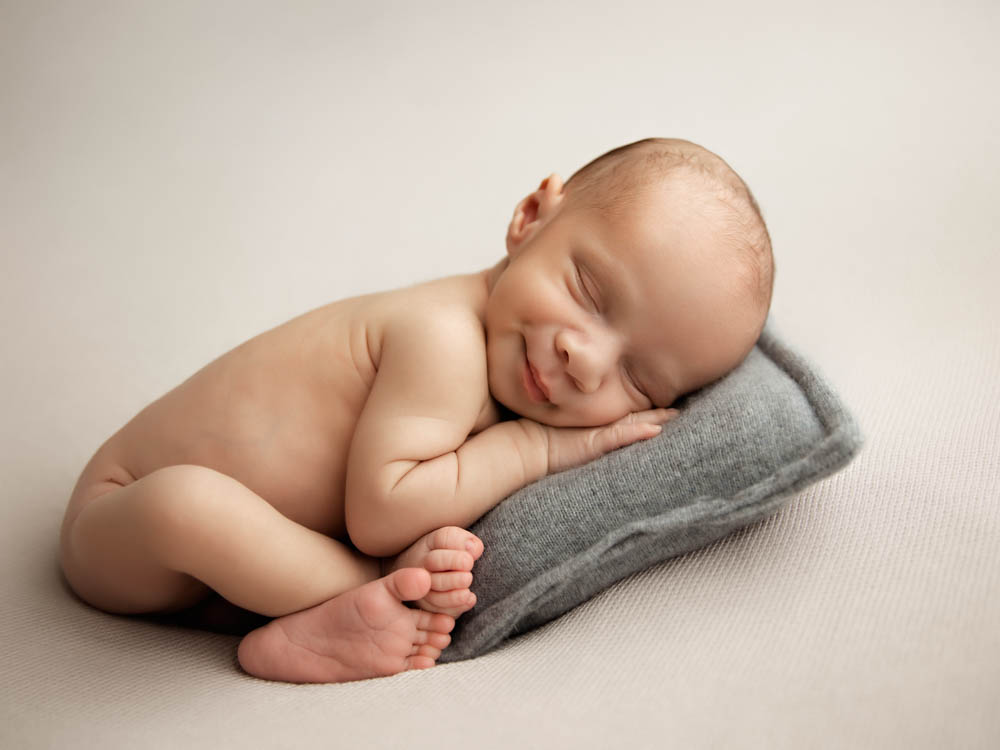 Look at his little smile! He is so perfect. Momma loved his little head on the pillow. I have a studio in Katy, Texas where newborn portraits are typically done. Hair and makeup is included for mom as well!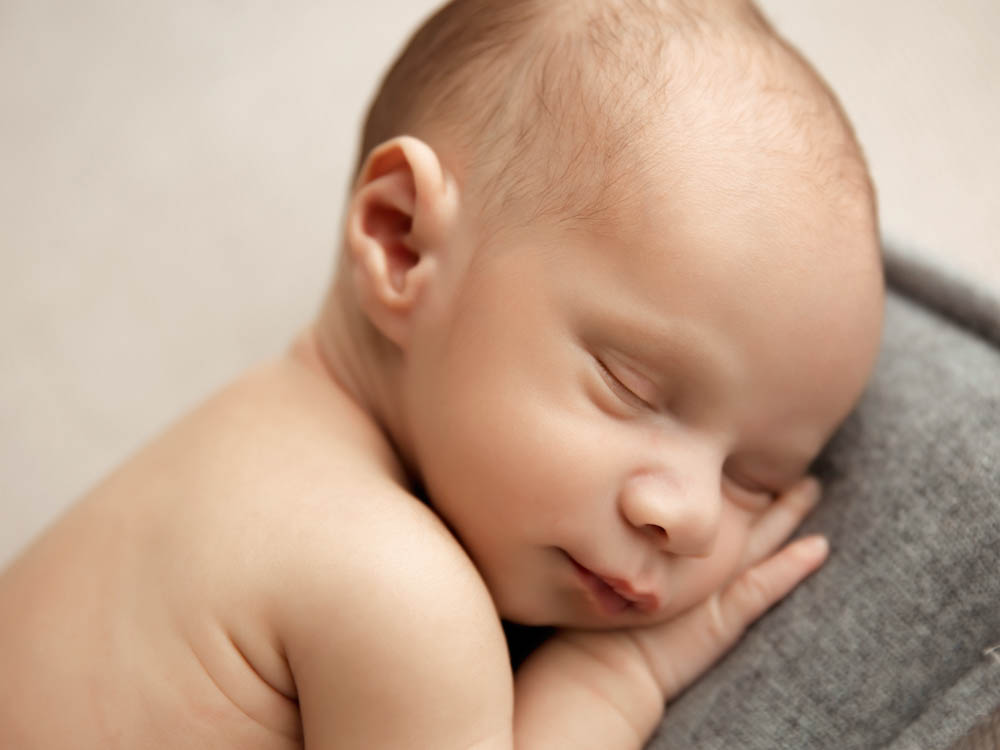 Look how perfect is profile is. I love all of the details captured in this one. They grow so fast.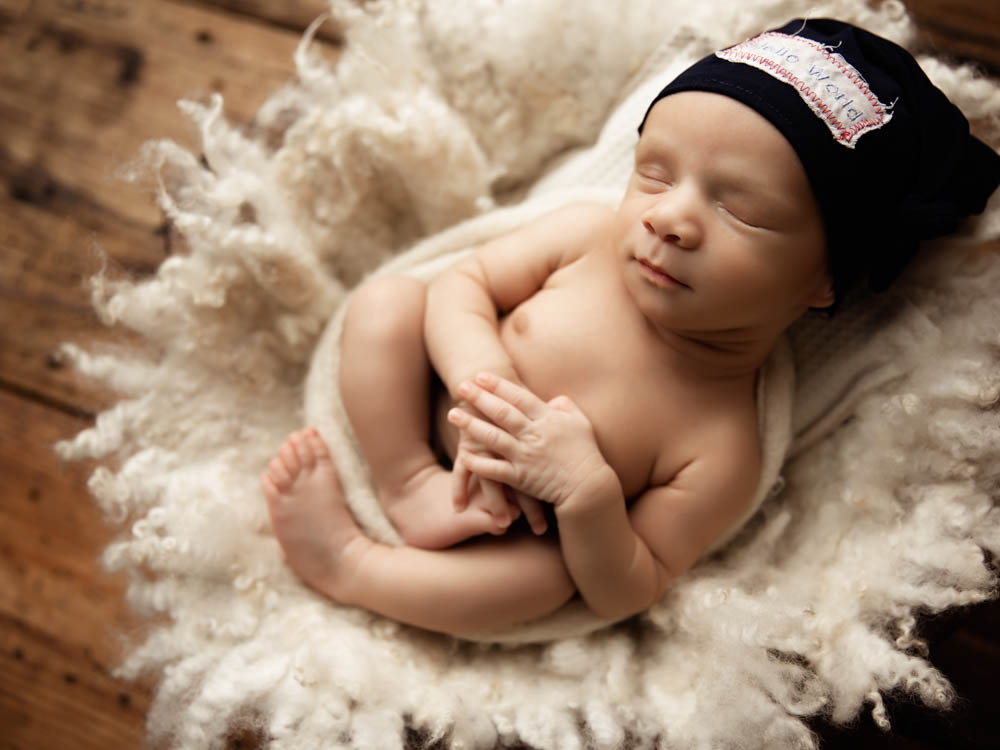 This one is my favorite! Look at him! I could stare at him all day. Hello World. I just love how newborns curl up. I love capturing newborn portraits in more natural poses and lighting. It captures every little detail. MJ captures newborns in the Houston area. If you are looking to book a newborn photographer, visit me here! MJ's Facebook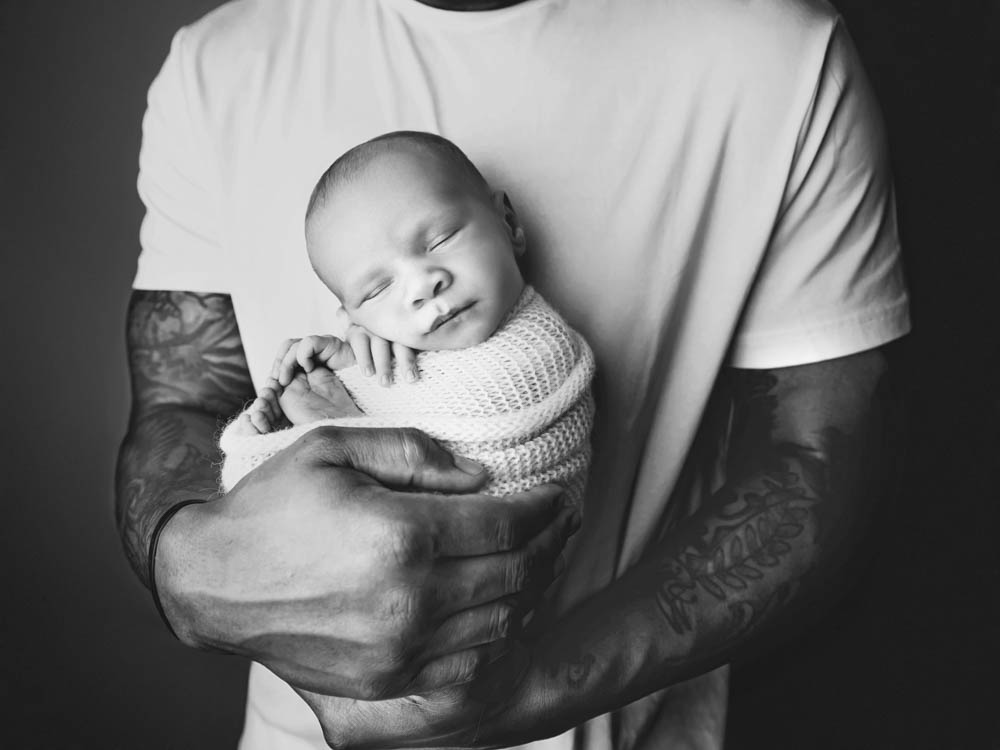 Look at daddy with his boy! He looks so small and tiny in daddy's hands. Daddy is there to protect him. I love doing parents with their newborn baby.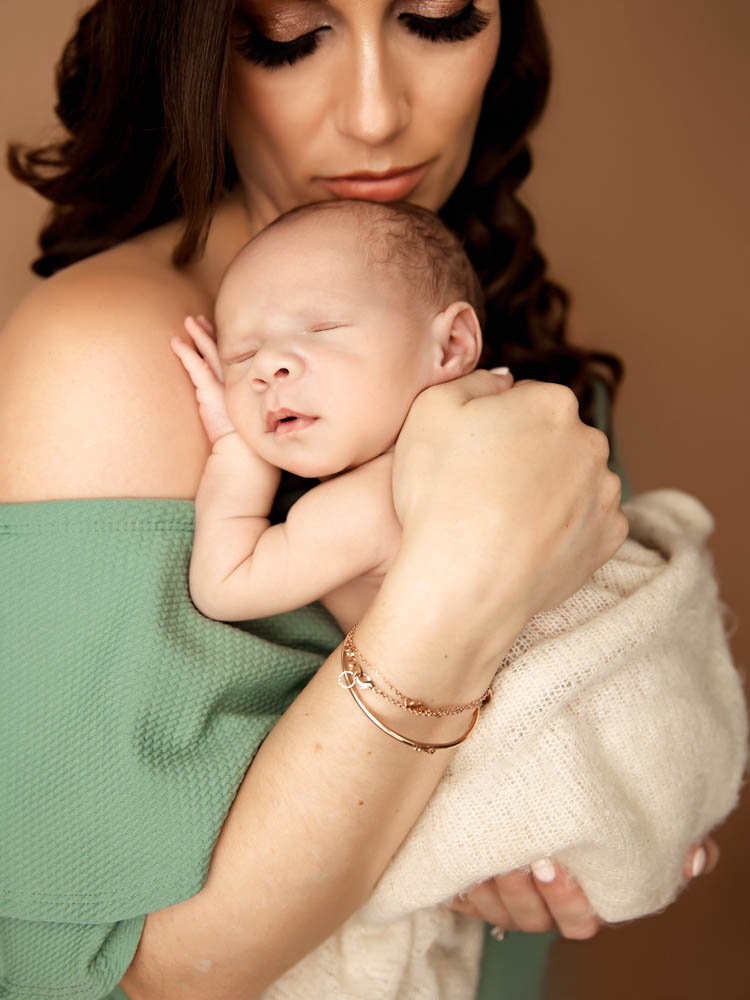 Isn't mom stunning! I love the way she looks with her sweet baby boy! Of course hair and makeup was done by Mrs. Avesta. She always does such a great job. She comes to the studio to do them! So while I am capturing your sweet baby's solo portraits, you are getting treated to hair and makeup! It gives you a little bit of mommy time.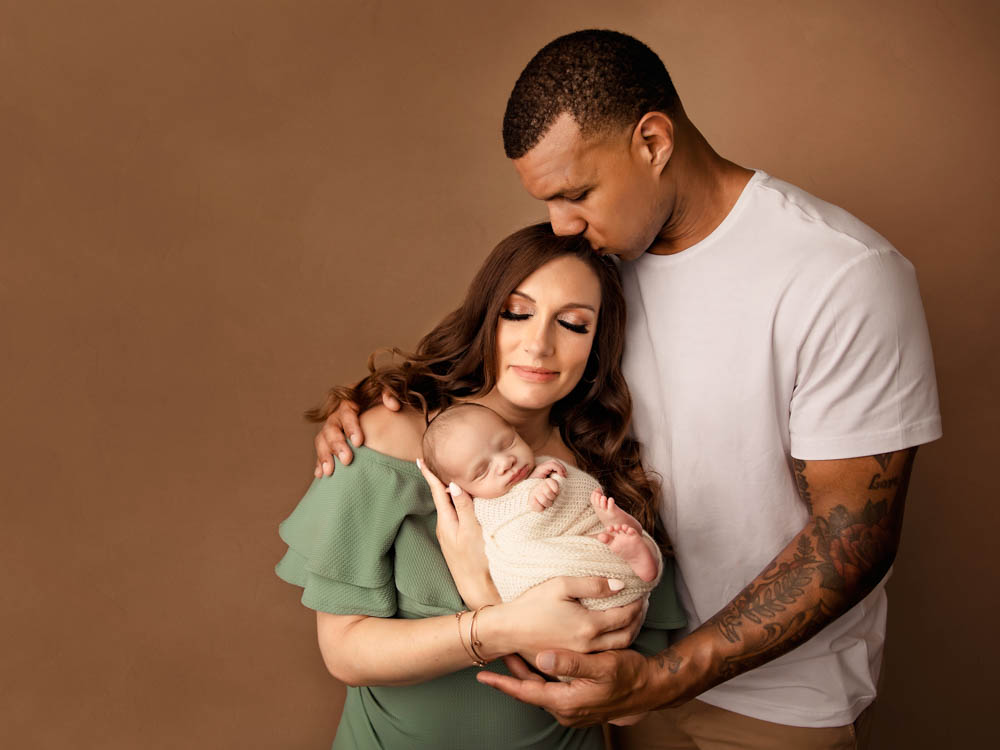 Their first family portrait. I love it so much! MJ's Photography is a Cochran's Crossing Village newborn photographer that works in the Katy/Houston area. Your first family portraits are so important! They are what you will remember after being sleep deprived for so long.
Want to know more? Give me a call at 512-470-6660.
Visit my website to give me a call!