Houston newborn photographer – MJ's Photography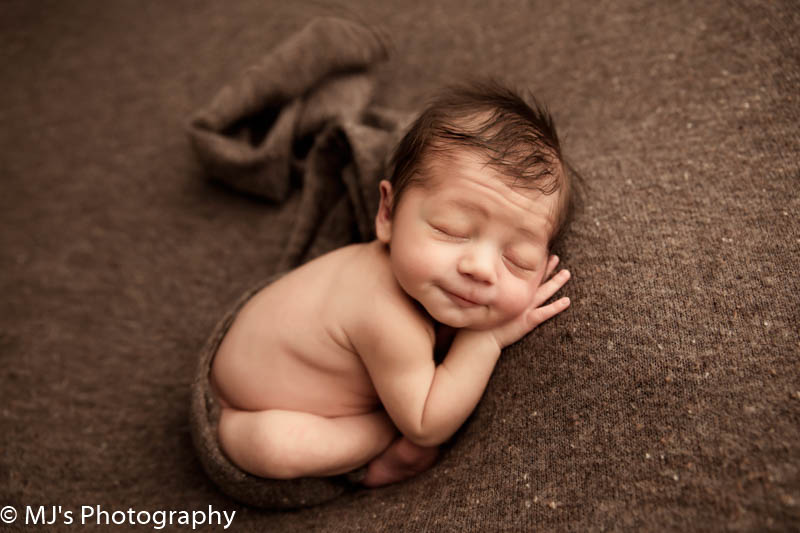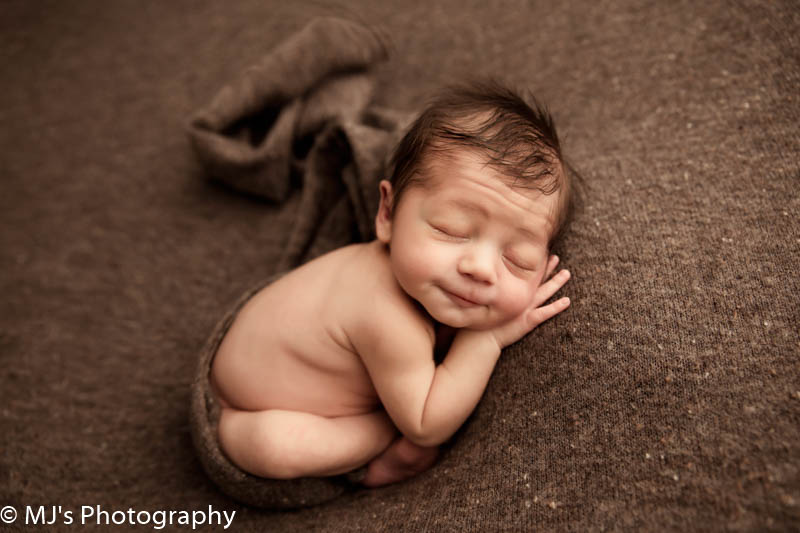 How to maximize your gallery from a single pose during a newborn session, while still getting multiple looks!
Newborn sessions can be lengthy especially if that little one just doesn't want to sleep for you! It is so important to maximize each pose in your newborn galleries. Doing this will help you shorten your newborn session times and still be able to get a great variety of images for your clients.

It's all in the wrap!
After doing a couple naked poses I move onto my wrapped poses. Here is where you are going to be able to maximize each wrap! I typically do all of these wrapped poses in an hour.

The first wrapped pose that I do looks something like this. Under this brown wrap is a white basic stretch wrap. It is simple around his chest to hold his hands in place. The brown wrap is simply there for looks and to hold the feet in that cute pose.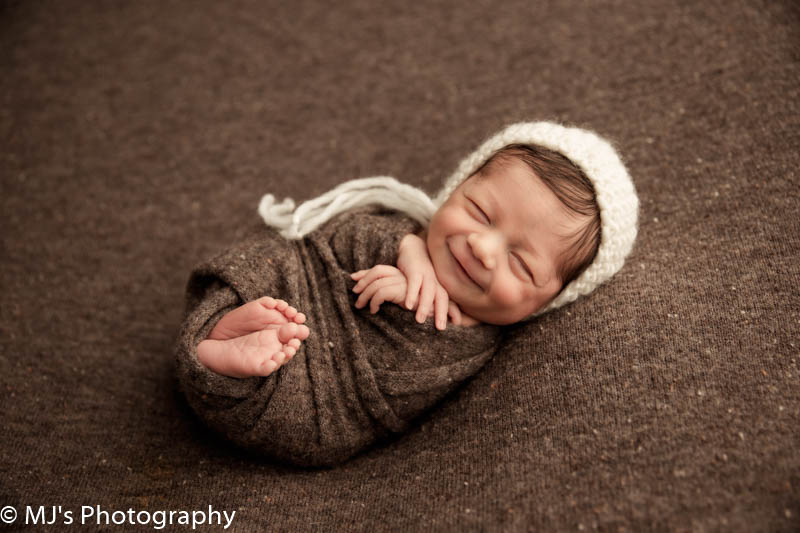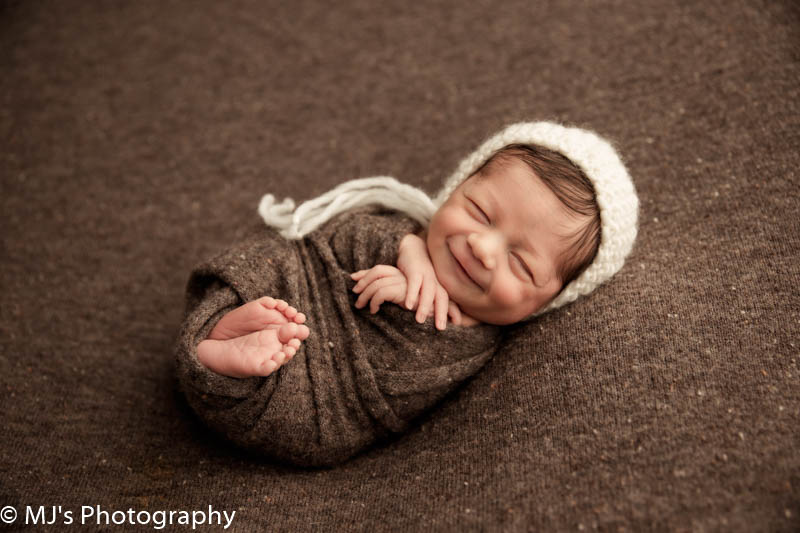 You can see that his hands are in position to get the potato pose, I am working each wrapped pose up to the potato sack pose.
While he is wrapped, you want to get multiple angles. This also gives you the chance for your close ups and of course that coveted feet shot!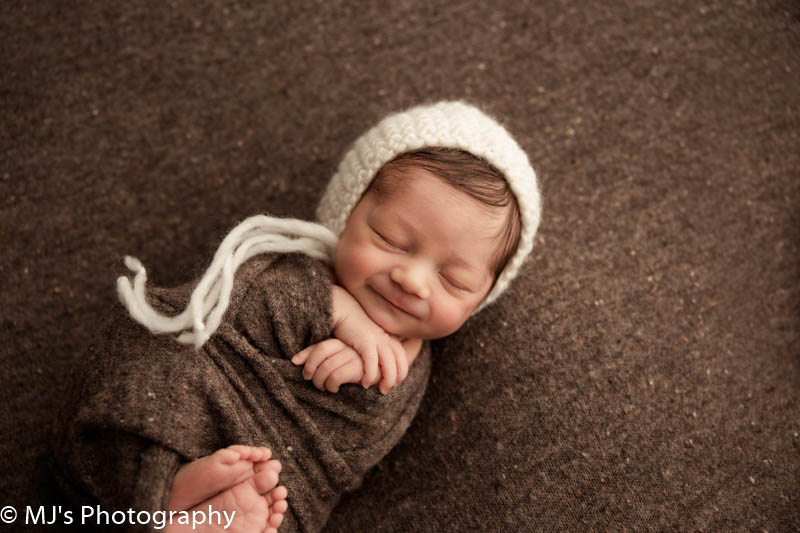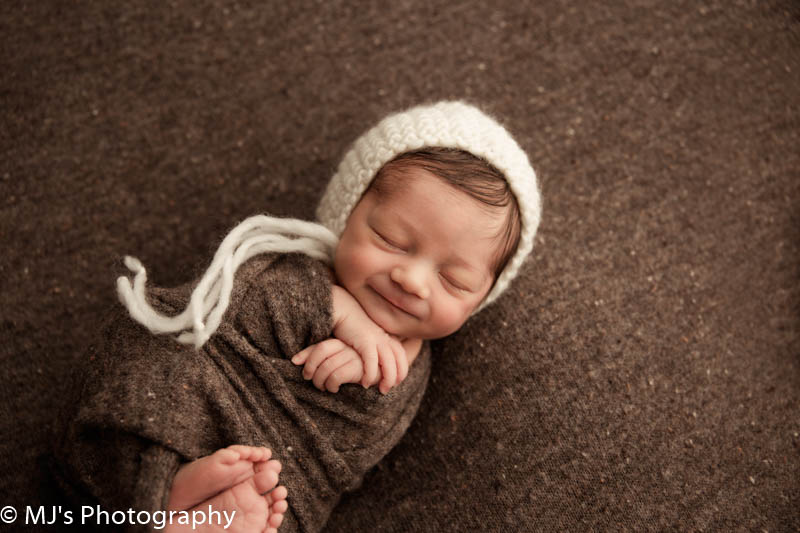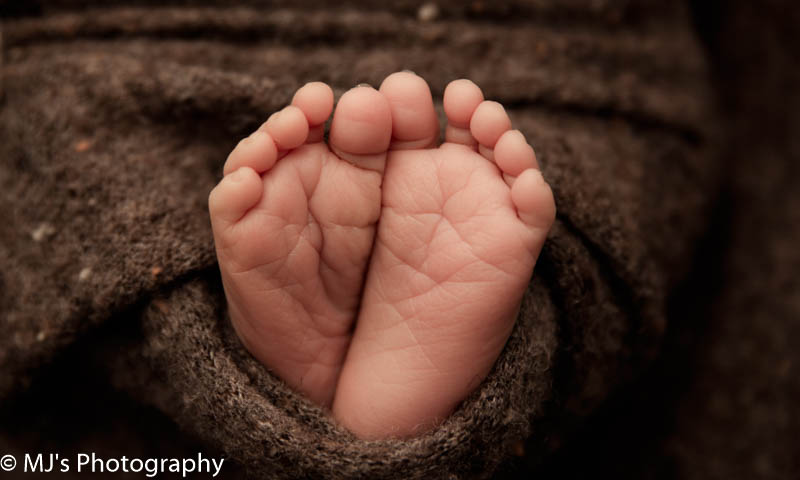 The second wrapped pose only requires you to remove the brown wrap that is placed for looks. LEAVE the white wrap that is around the hands and chest on. Change out the outward wrap and change out your bonnet/bow. Grab multiple angles from this setup as well! Below is an example.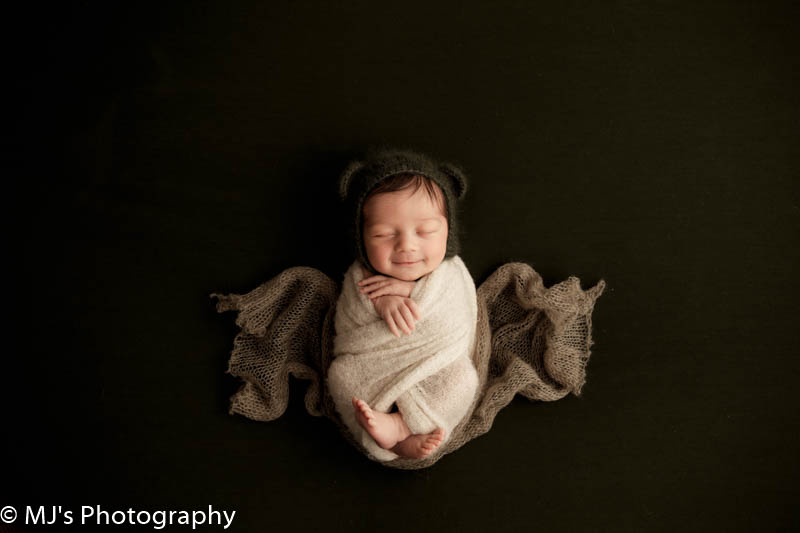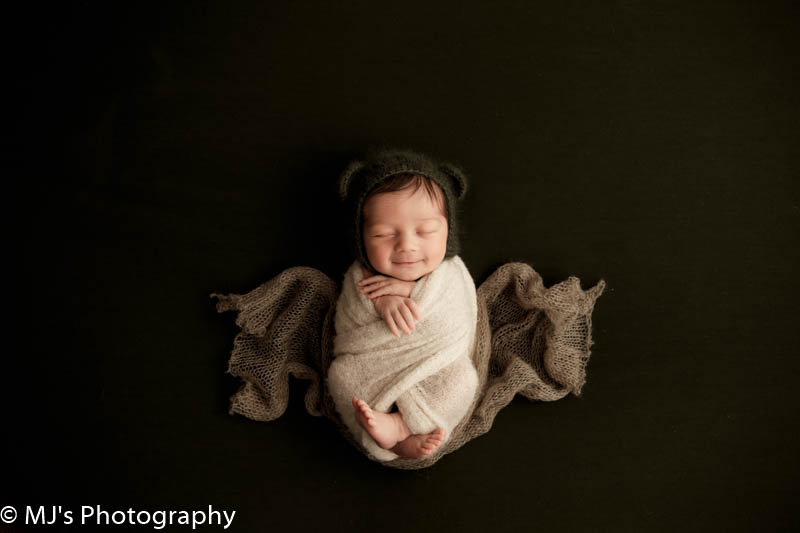 Third look. SAME white underneath wrap is on. Baby should still be content because you have left them feeling secure with the white stretch wrap on. Here I am simply using the flokati that I am going to use for the potato sack pose. You can also use this pose to grab the eyelash shot.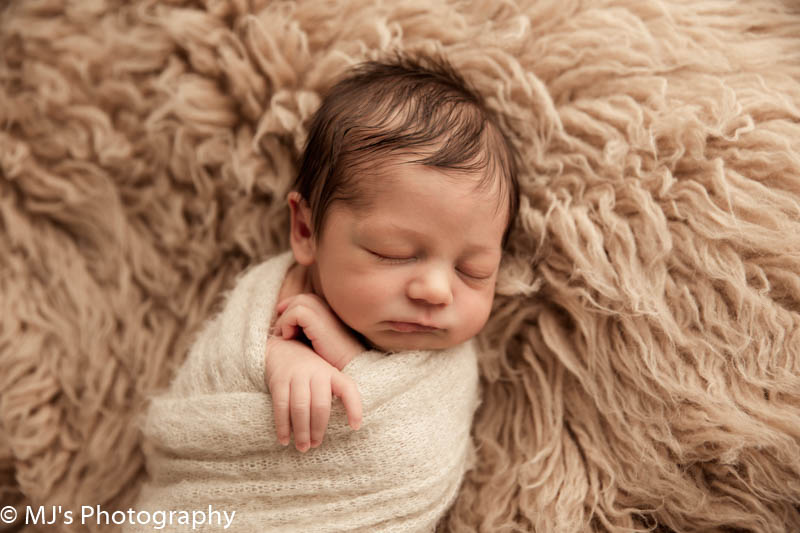 Fourth look. You guessed it….I still have on the underneath white wrap. Here you can change out the outward wrap if you choose, this time mom loved neutrals, so I decided to keep the same wrap but changed to a prop to gather a better variety of poses. I added in a bowl with some white fluff and a teddy bear. (NOTE: for me it is super to easy to switch back and forth from props to beanbag due to just swiveling my light, if this is not easy for you, you will have to change up the order a little.)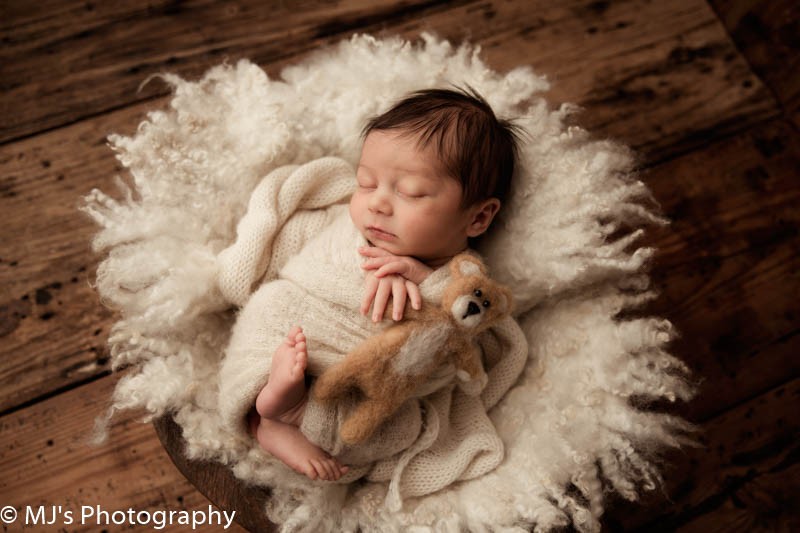 I also like to grab some profile shots, baby toes, and lips!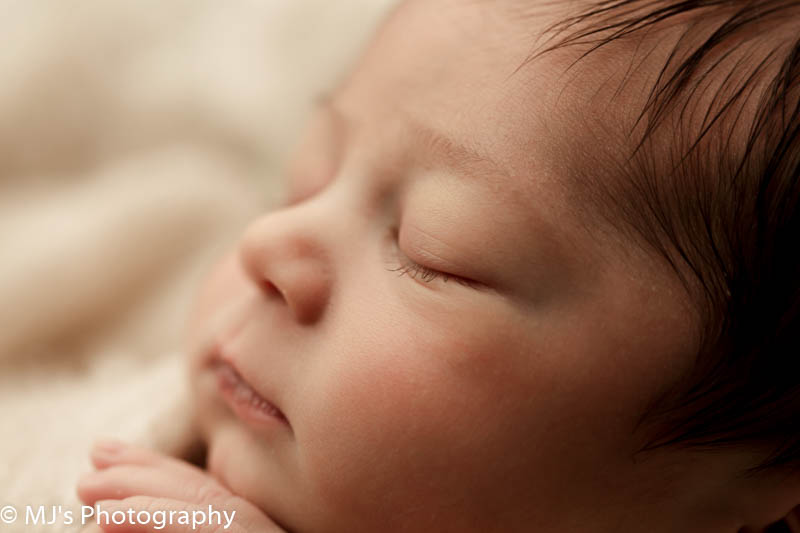 About this time mom is done with hair and makeup. So baby is in the perfect wrap for some parent shots. I am usually done with these in less than 10 minutes. Here is just a few.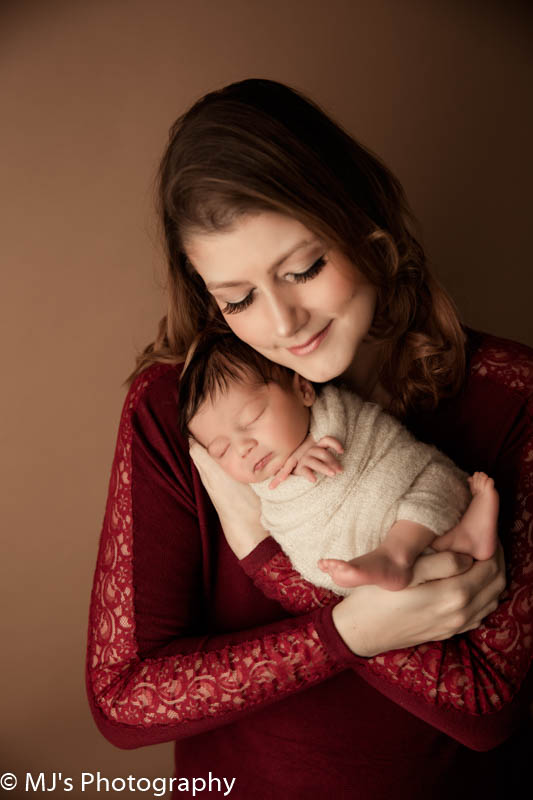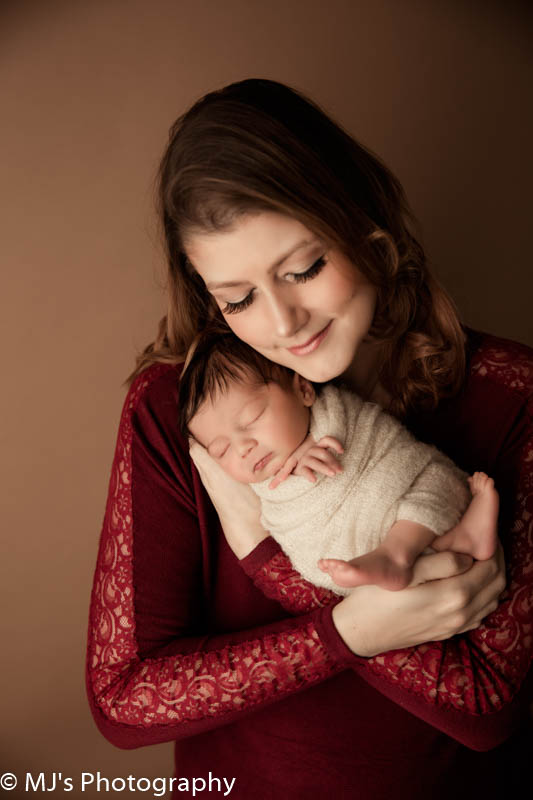 Fifth wrapped shot! Potato sack time! I know some people do not like this pose…but I am obsessed. I love this pose so much and so do all of my clients. I still have the same white underneath stretch wrap on. I am going to take a second stretch wrap and stabilize the neck and back even more with it. Then you take the third wrap(whichever wrap you want on the outside) and wrap babies feet up to their chest as well. For this session mom wanted an Heirloom album, so I love tying in the same wraps to create a beautiful cohesive album.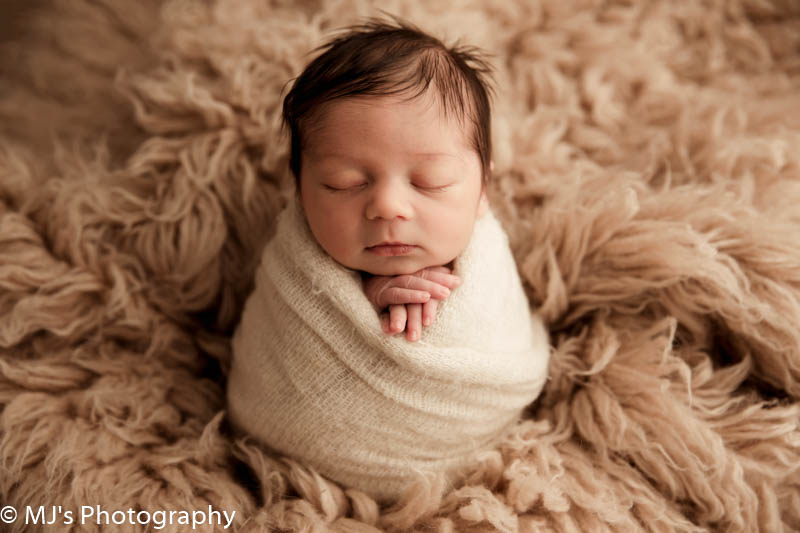 Sixth wrapped pose! Just put the 4th wrap over the previous potato sack poses wrap. Same flokati. Like so. Just gives an extra look and takes literally 3 minutes.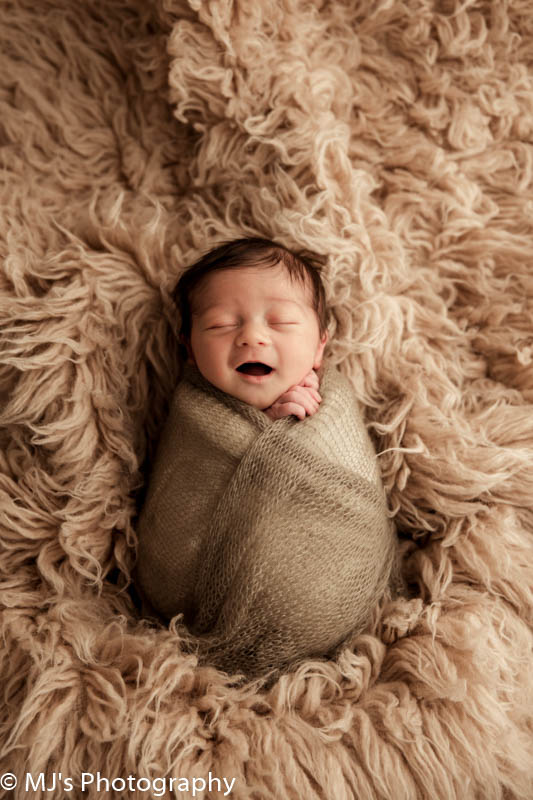 Seventh wrapped pose time! Take off the last two wraps, keeping on the two white stretch wraps. Then pick an additional wrap and bonnet to put on. My go to here is the bucket pose!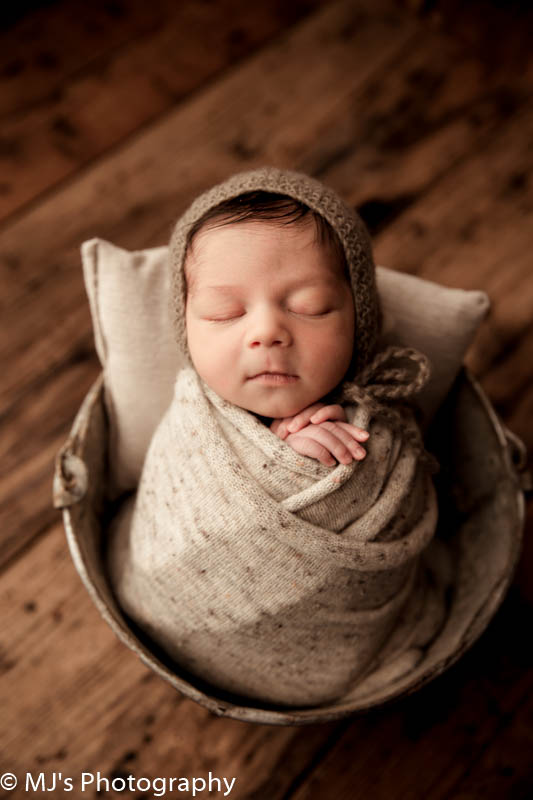 Here if baby is really asleep, I'll pull their hands out of the wrap and get a chin pose shot in the bucket. This baby was not down for that pose, so I did chin on arms instead.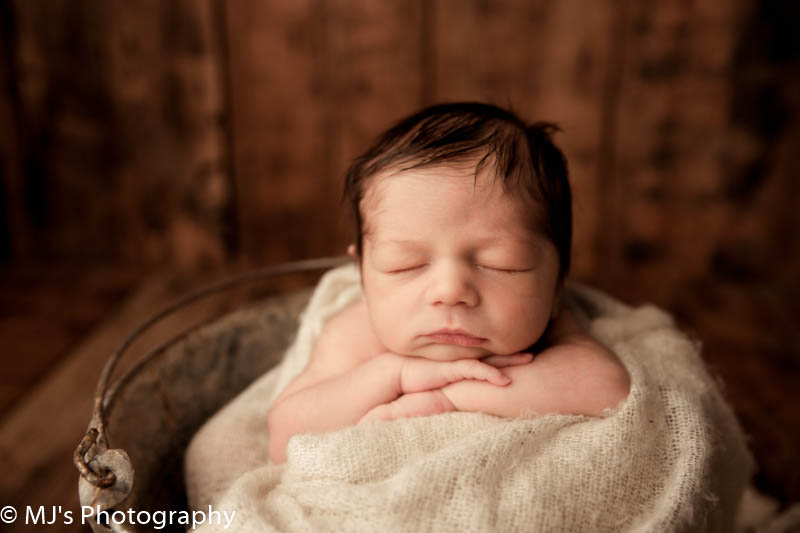 Here is an example of froggy pose in the bucket…if they stay asleep. (The first white wrap is still round their chest to make them feel secure).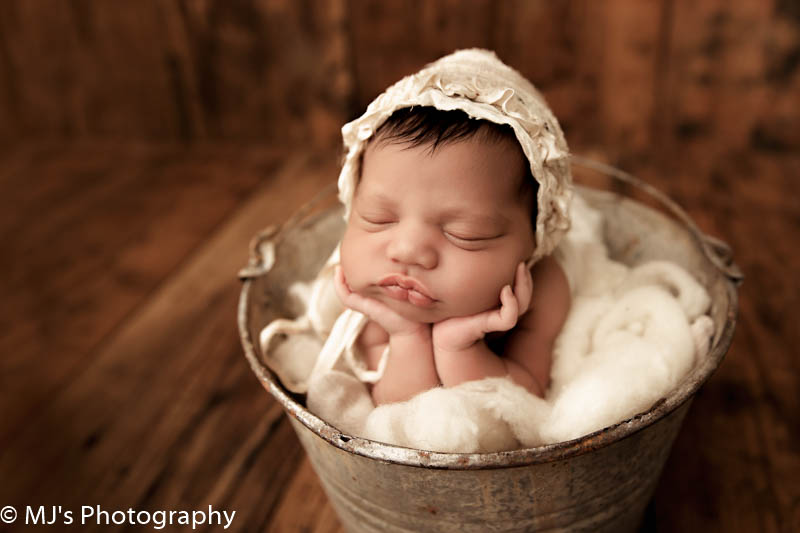 This is the flow I do for every baby! Of course there will be moderations for each baby, but for the most part I still to this routine. My sessions are typically 2 hours and I get around 80 images to show at their Image reveal session.
www.mjthephotog.com
Facebook – follow me
Summerana Group – Learn more here! This article got published in a magazine for the creative photographer! Summerana Magazine