MJ's Photography is located in the Fulshear area and is a Maternity photographer [that services in the ] Katy TX.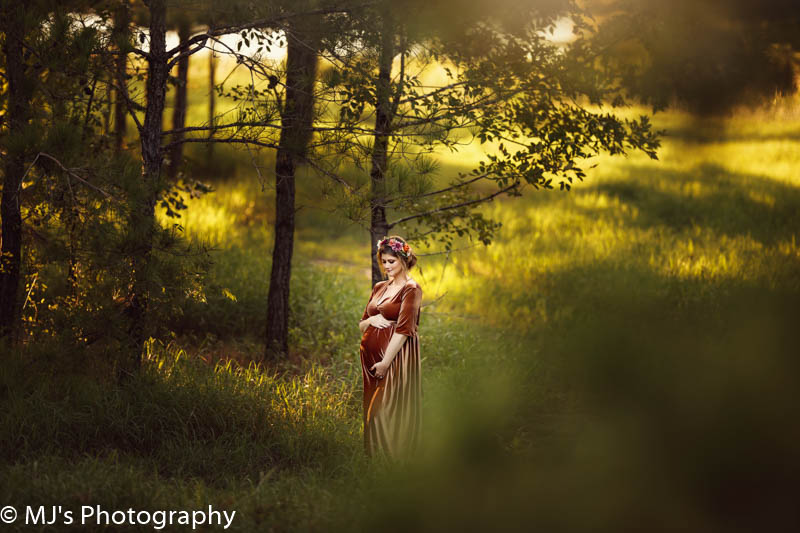 Melissa contacted me before I moved to the Katy area about her maternity and newborn portraits. Once I moved down to Houston, we had a wonderful consultation at her house in Conroe, Texas. We got to look at possible wall art locations, get to know each other, look at products, as well as try on lots of gowns! The fun part!
Melissa and her husband Kevin, decided on the Burgundy gown by Sew Trendy, the rust gown by Leah Marie Couture, and the gold gown by Abby Bella Couture.
Melissa's favorite was the Burgundy gown. I love this gown on her. It is such a perfect color for the scenery she envisioned. She is 33 weeks and looks so perfect pregnant. I love the deep and beautiful colors here.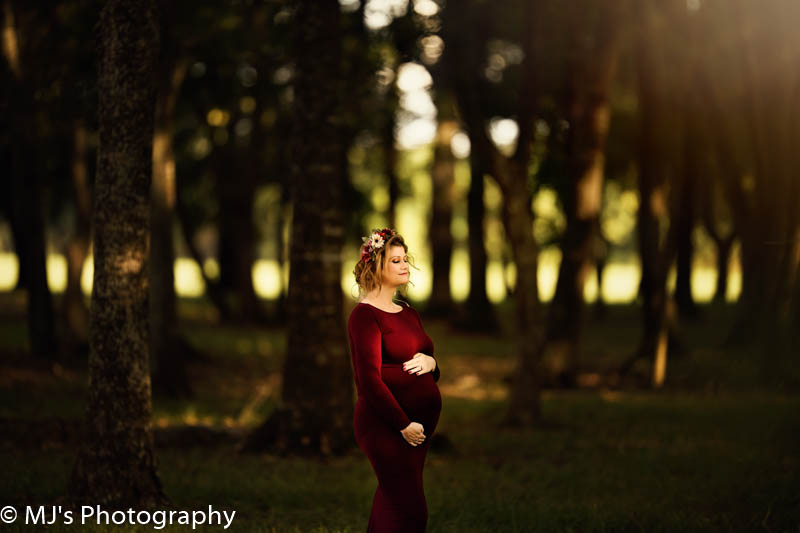 How gorgeous does she look in this forest? Her hair and makeup was done by the amazing Aventa. Check her out for all of your beauty needs!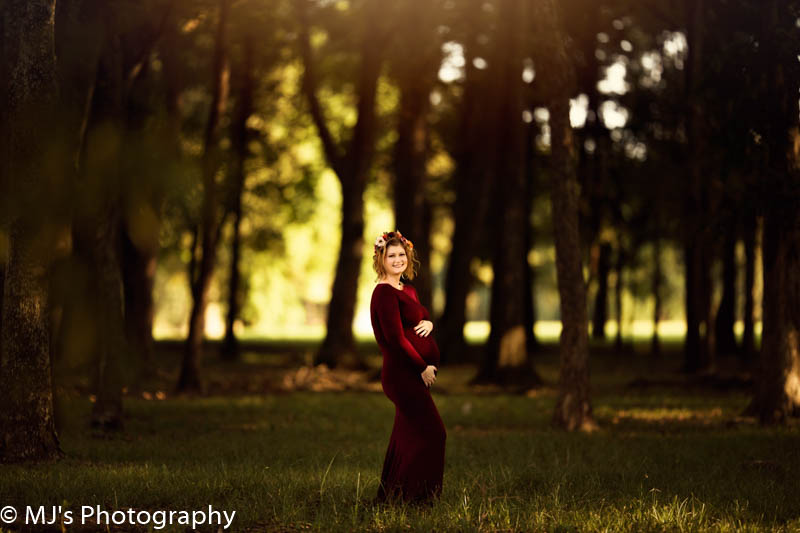 Kevin's favorite gown was the rust gown. He said that she looked like a "nature goddess." I do love this one on her. It goes perfectly with the crown that she made! Isn't she glowing. The sun is stunning too.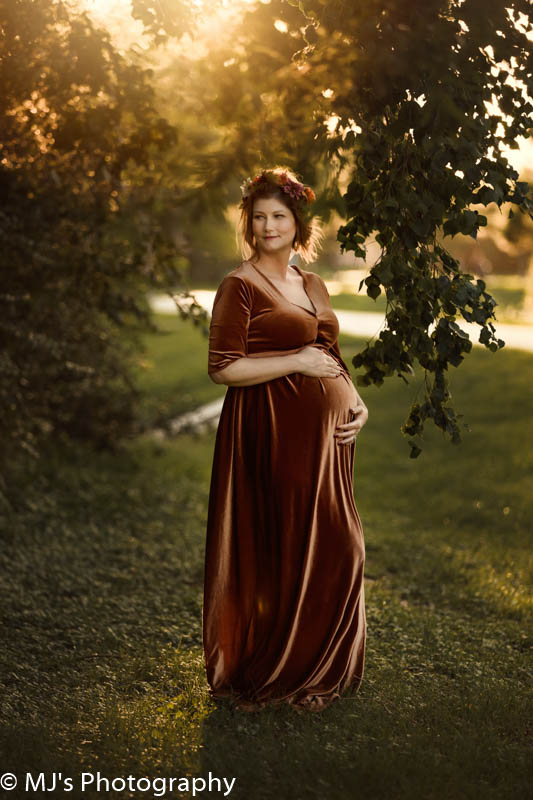 I'm obsessed with this one. This dress, this pose, and that perfect baby belly. I can't wait to meet little Auiden. He is already so loved. The excitement his momma had just showing me his chubby little cheeks in his 4D ultrasound photo, just made me even more excited for his newborn session.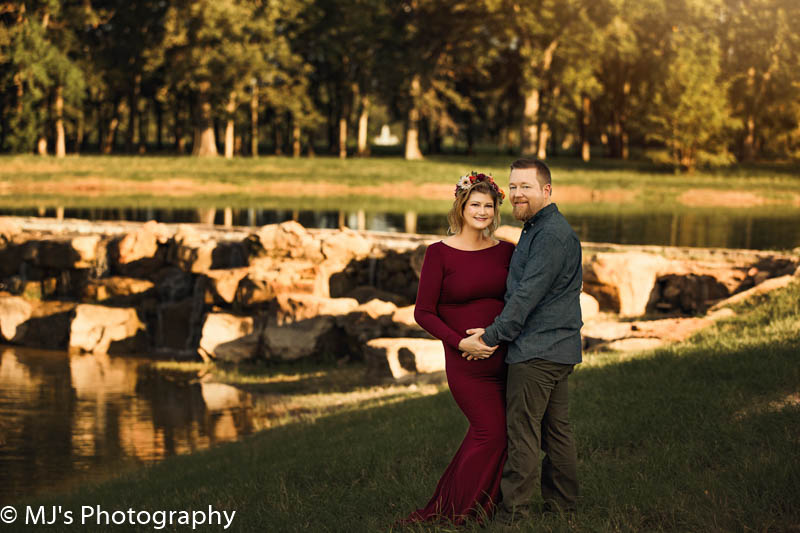 Here are some more favorites. These maternity portraits were taken in Katy, Texas. Maternity photographer Katy TX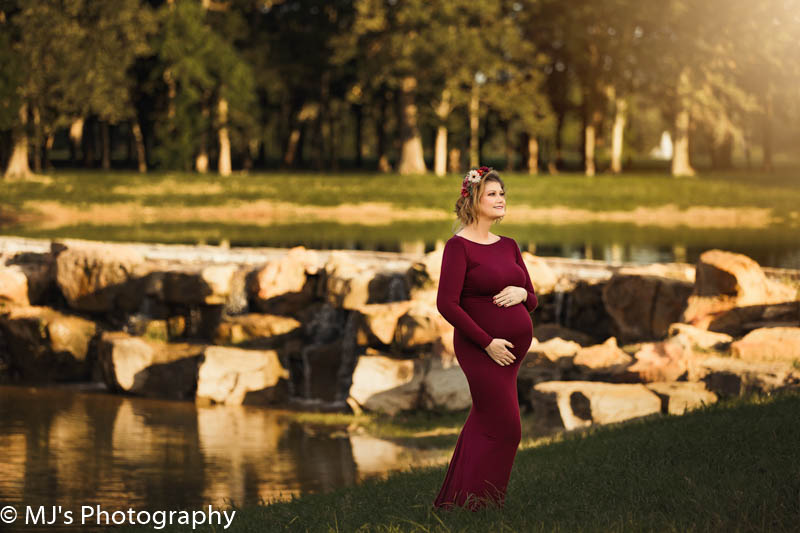 The last gown is the gold gown. The fancy gown as we called it. Kevin was all dressed up to match his beautiful wife. I love these so much! I would put these all over my walls if they were me!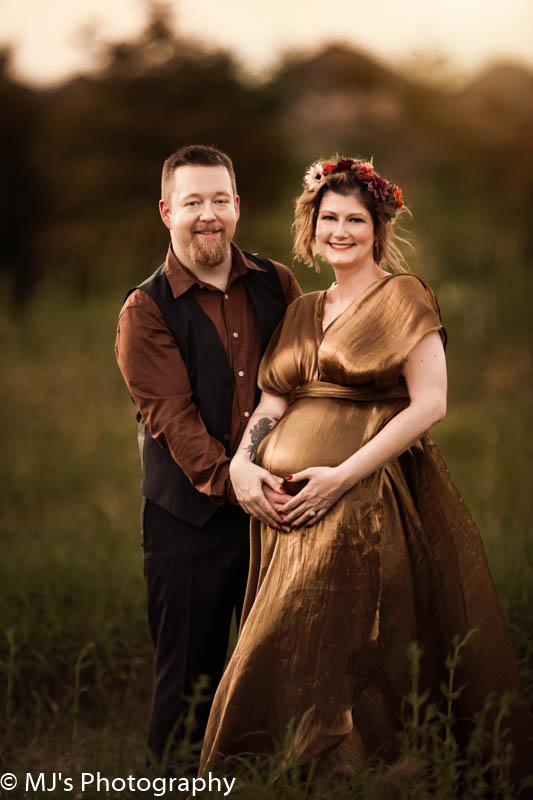 Kevin tossed the gown for us to give us that flowy look. On one toss he threw it completely over her head! He practiced just a little to hard for this maternity session.
Which maternity portrait is your favorite? Can you guess which one was moms favorite? I'll post it below! I love the dress flow in this maternity portrait.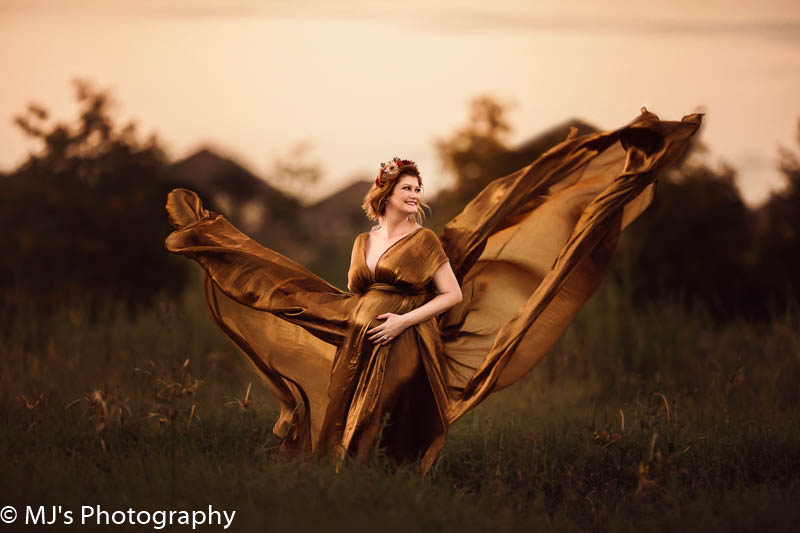 Want to book? Message me now (Maternity photographer Katy TX )
It is never to early to book. I am booking into October of 2019.