MJ's photography is a Underwater Maternity photographer Houston TX
We had the best time capturing this momma's very last baby! She wanted an amazing art piece for her baby girls room. And she wanted it to be UNDERWATER! It was so much fun! We created it in swimming pool. Can you believe it?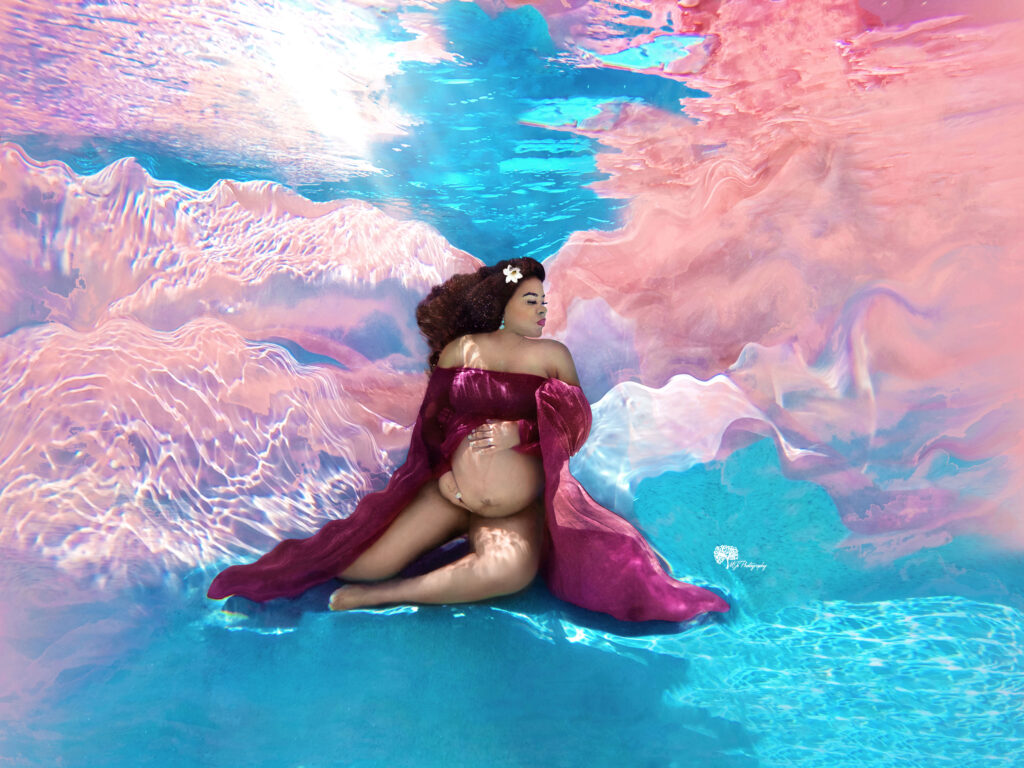 Isn't she stunning! I have a behind the scenes video to watch as well!
I had two assistants who helped wave the pink fabric in the pool. Then we had another person filming us!
It was a little cold outside, but we had the pool heated up to the 70s at least! We took these in March. It was a bit windy! We were cold!
While taking underwater photos, you have to try to minimize the bubbles and movement so that the image can still be sharp!
Her little girls name is Lily, so we had to add the flower into her hair.
I'm so honored that I was chosen to capture her underwater maternity portraits for her.
Here is the behind the scenes video!! We had so much fun!!! Click HERE
I provide all of the couture gowns for you to choose from! There are around 50 different maternity dresses in the closet for you. Each client likes a different look and I am here to help guide you through the process to help you choose the maternity gown that fits best!
Don't want to wear just one maternity gown? That's not a problem! Most clients love to wear multiple gowns during their maternity portraits.
Underwater Maternity photographer Houston TX
See more maternity sessions? Click here.
Want to learn more or book?
It's your special day and I want you to feel amazing!
I do newborn portraits too! Check some out here