MJ's Photography is a Maternity photographer near Hunters Village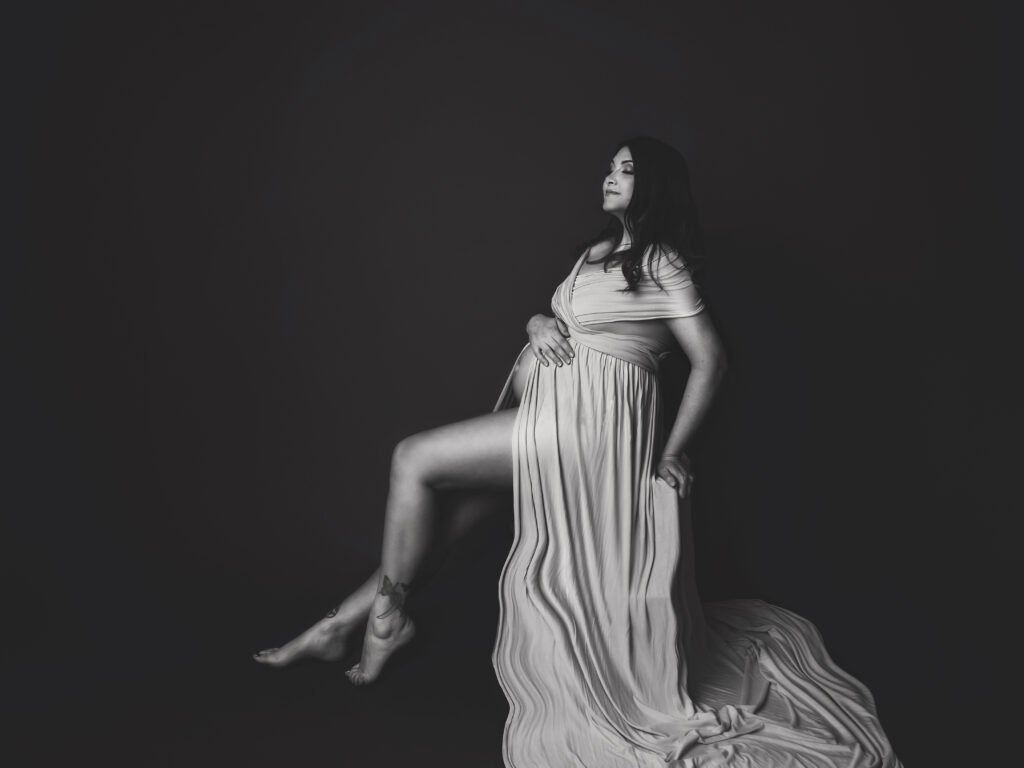 Maternity portraits are so important! I love capturing them. Maternity portraits can be taken in studio or outdoors. It depends on your vision and your style.
At your consultation we will discuss what your vision is and decide where we will capture your portraits. We will discuss outfits, which I provide for you, and the poses and angles that you like.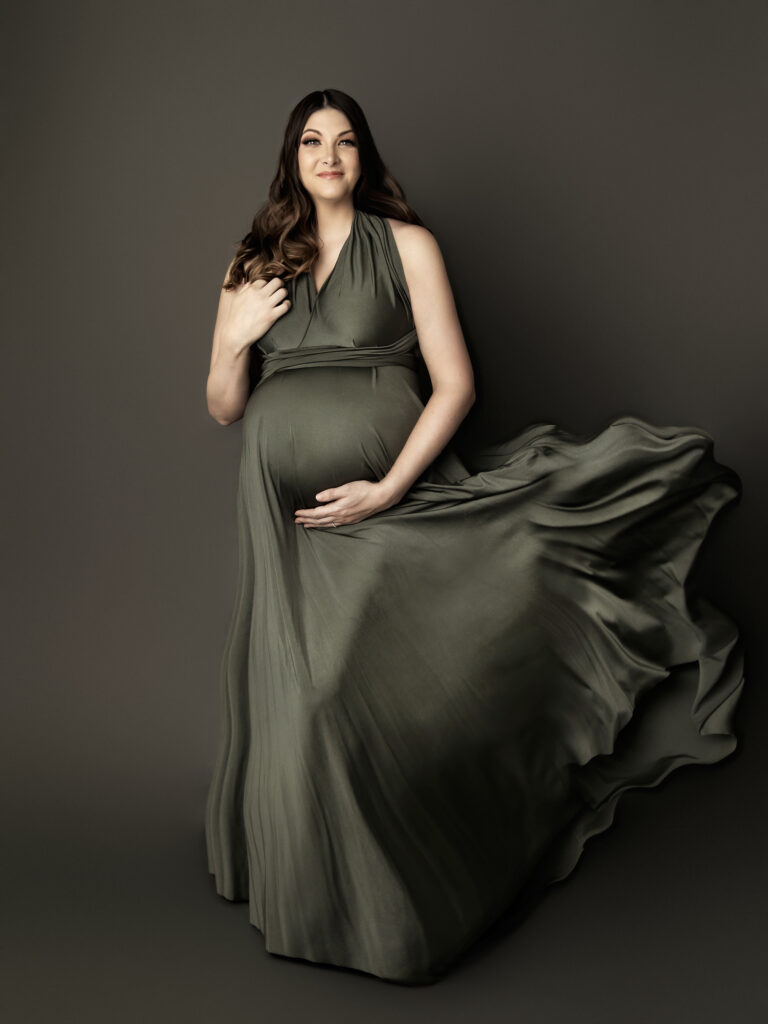 Mom loved the green gown and I love how it looks on her. Hair and makeup by Avesta always!
We make sure you are all set with snacks, coffee, drinks, hair, and makeup! You will relax and get all dolled up. It will be all about you! You deserve it.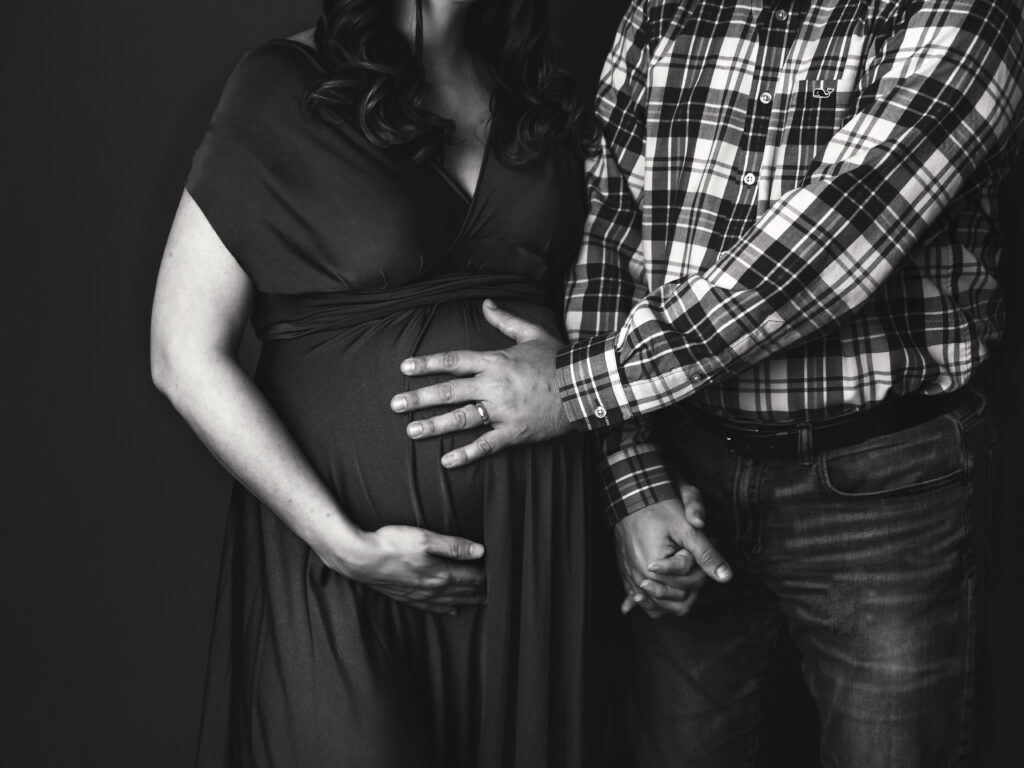 I love this close up black and white portrait of her belly. Look how perfect her belly bump is. Maternity photographer near Hunters Village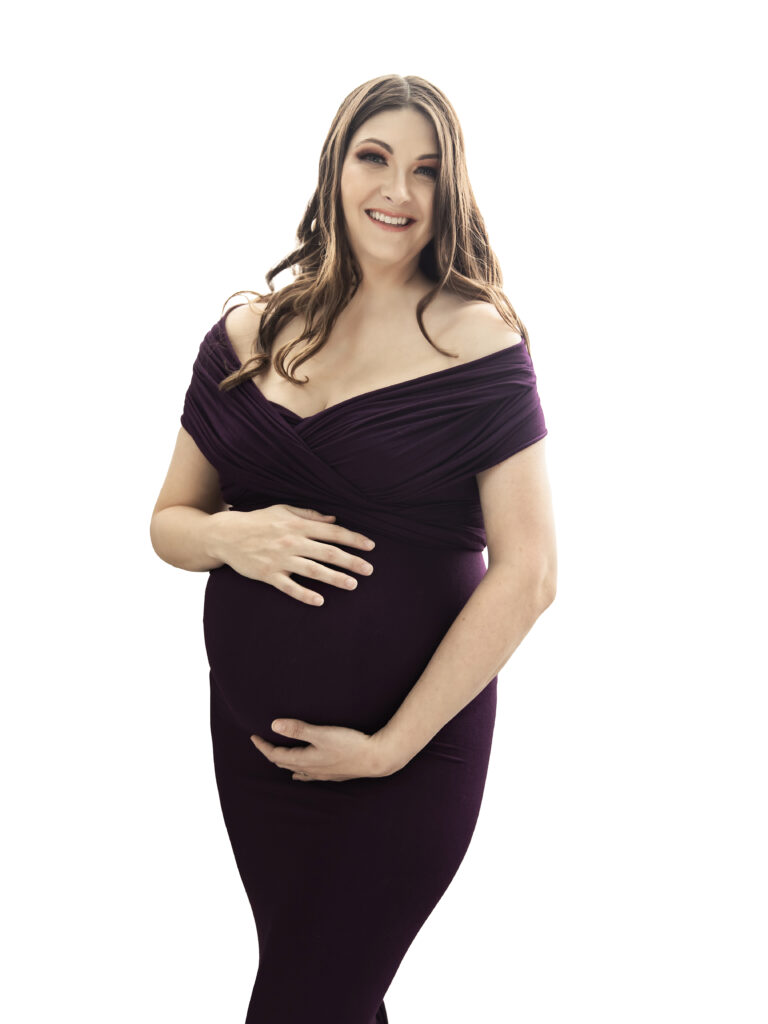 I love the classic look of the white background. It shows the perfect baby bump that she has! This momma will be having her baby girl very soon.
Here is another maternity session to see.
Want to see some more of my maternity portfolio? Here it is!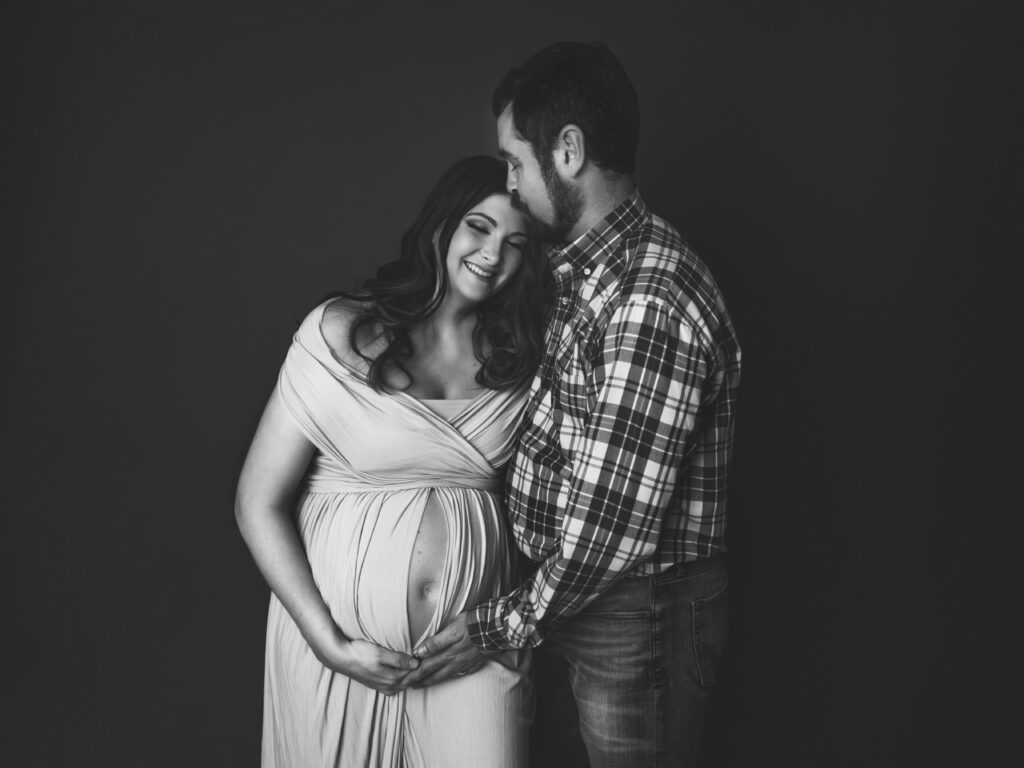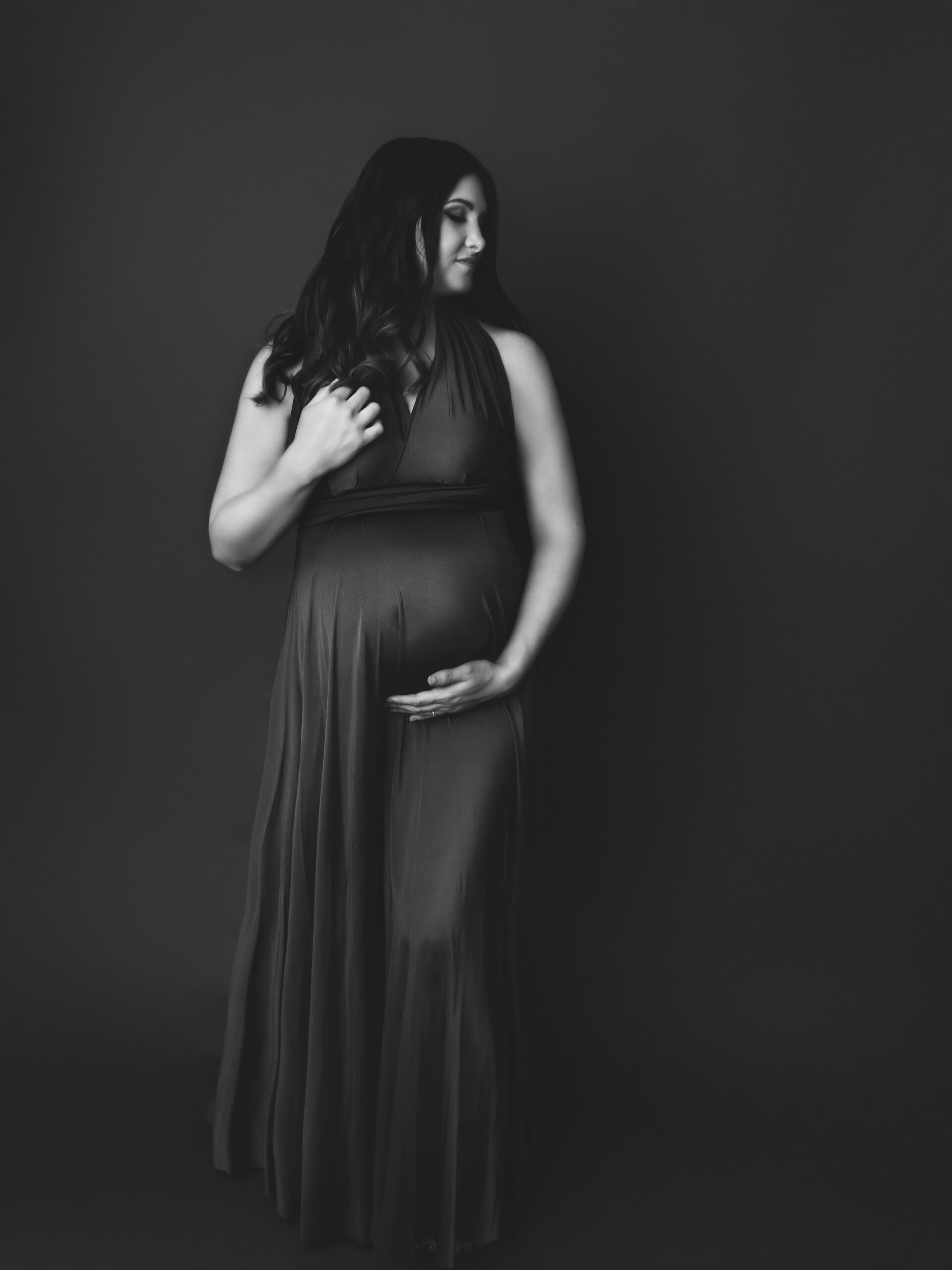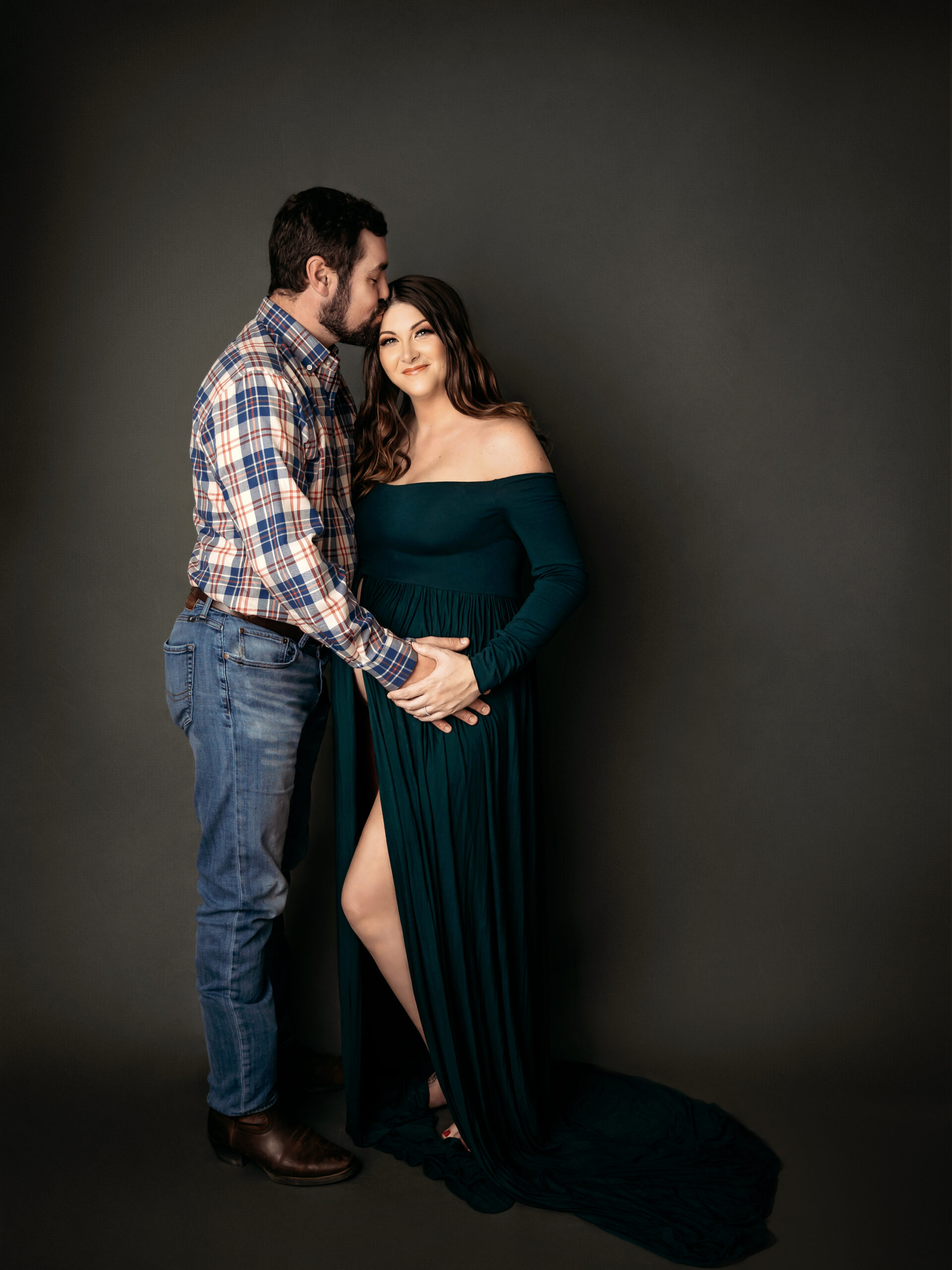 Next time I see this beautiful couple, there will be three!
I love doing a good before and after for maternity and newborn. We did the same dress for her newborn portraits.
www.mjthephotog.com