Photographers Pearland Texas – MJ's Photography featuring Ashley in the Sunflowers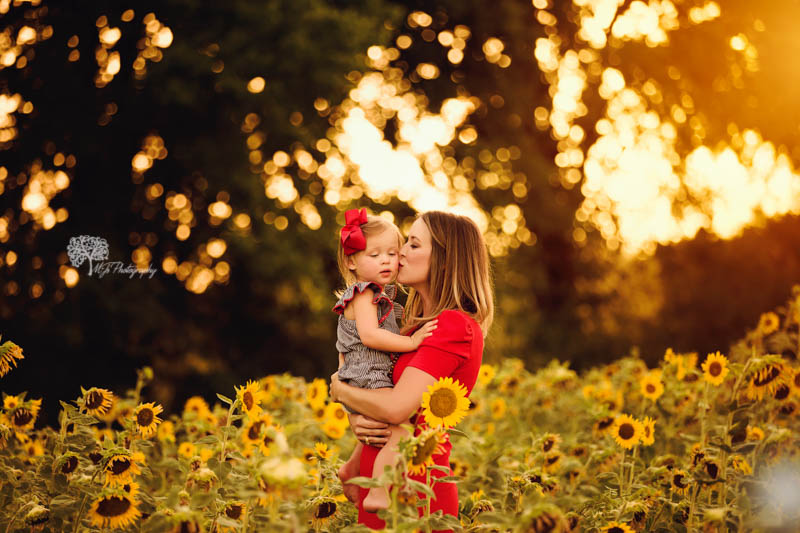 Texas has the most gorgeous sunflowers! We traveled a little over an hour to a small town that has rows of them! It was a very small town, you can't miss it. We parked on the side of the road and jumped right in. They are about an hour out of Houston/Katy!
We did some mommy and me portraits of Ashley and Evelyn in the sunflowers and they turned out amazing! No posing, just playing with mommy.
Sunset is the perfect time for portraits. It gives that hazy, warm, even lighting for images. Add in the sunflowers and it is so golden! I love the look of these.
I love Ashley's choice for outfits. The red pops out from the yellow sunflowers and looks fantastic. They look gorgeous!
I love sessions with mothers and their babies. The connection is so beautiful and the love just pours out. Look how sweet Evelyn looks with her mommy. It was hot in Texas, but they were amazing.
Here are some more favorites from their session in the sunflowers in Central Texas. I love their session so much!
Want to book? Message me now  (Photographers Pearland Texas)
It is never to early to book. I am booking into September of 2018.