MJ's Photography | Sugarland best newborn photographer. MJ services the Houston and Sugarland areas for all your newborn and maternity needs.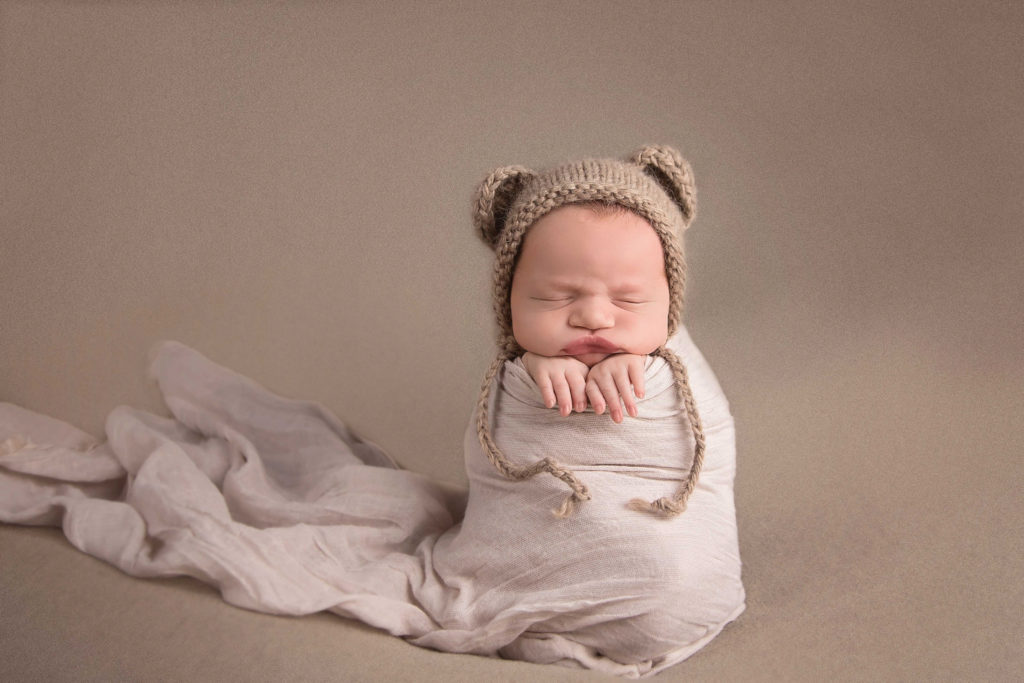 I first met the Beck family when their oldest baby girl was just 8 months old! Mommy booked a "Mommy and Me " portrait session and they turned out beautiful! She is now almost two and they have welcomed baby Brayden into their family! I just love getting to photograph family's as they grow.
How perfect does he look as a squishy little bear at his newborn session? He was knocked out at this point in his newborn session, he didn't even make a peep! I can't even handle it! (Don't worry this is a composite, he was very safe during the entire shot)  (Hat made by Handmade by Lori)
He was born a couple days after Independence day, so a patriotic setup was necessary! Mommy came prepared with the red, white, and blue stars and baby Brayden allowed me to pose him up in just the sweetest little curl.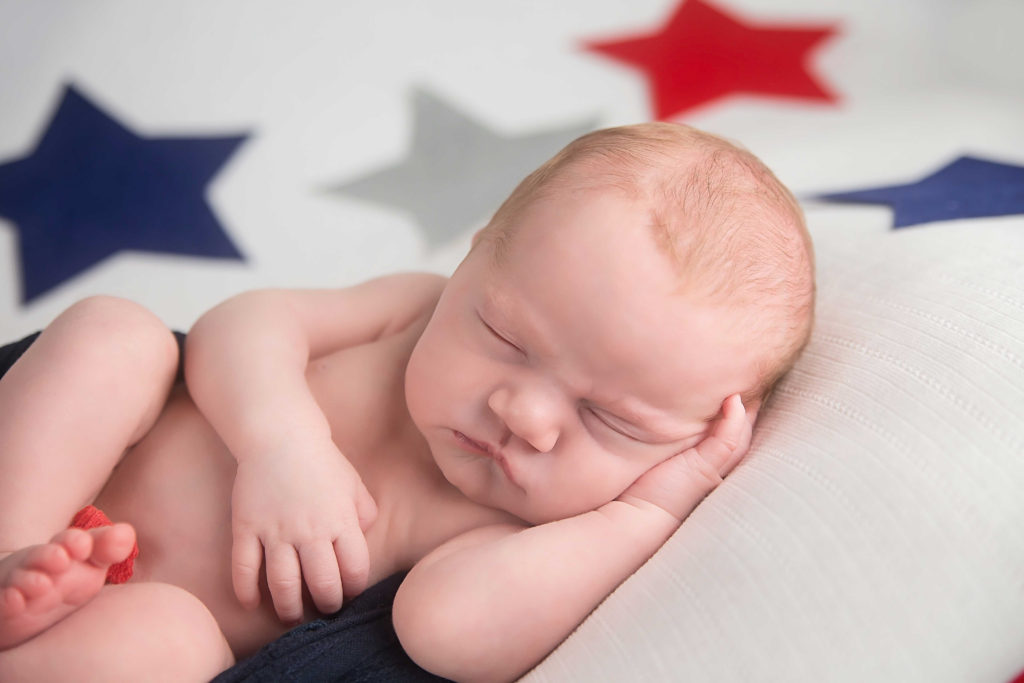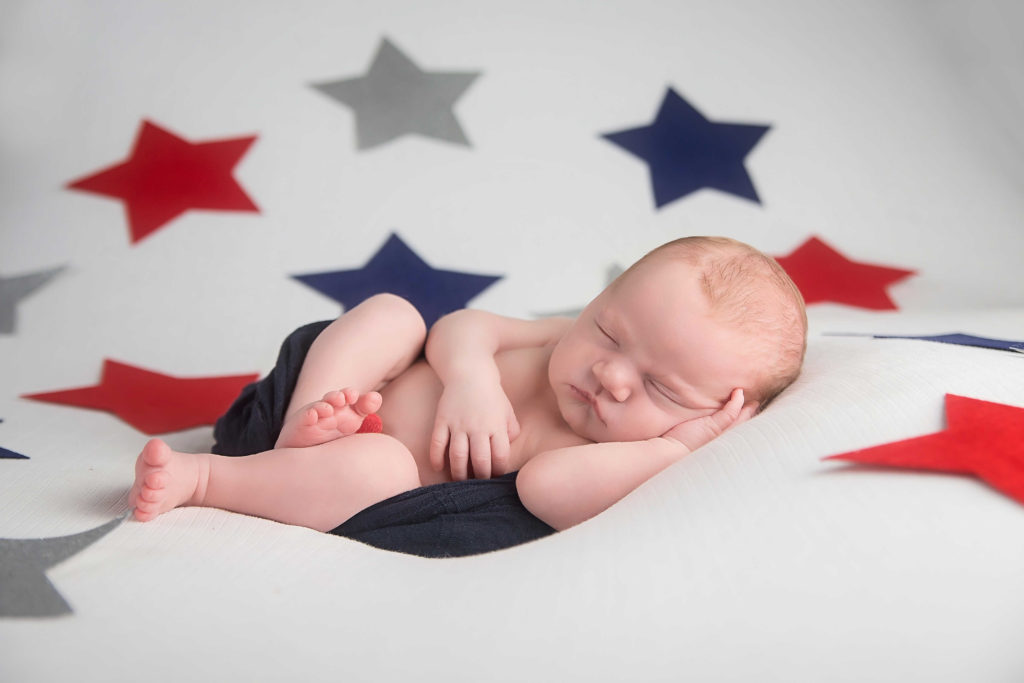 He was so sweet during his newborn session. I was so excited to put him into one of my new little boy outfits from Kissing Frog. It fit him perfectly! And just look at those gorgeous little eyelashes! <3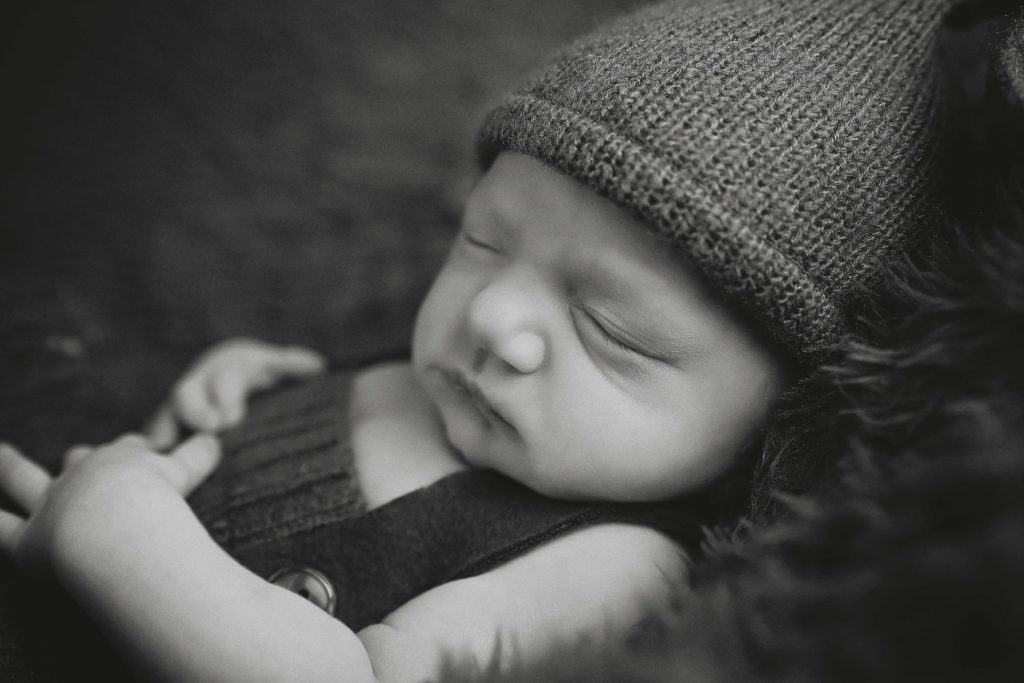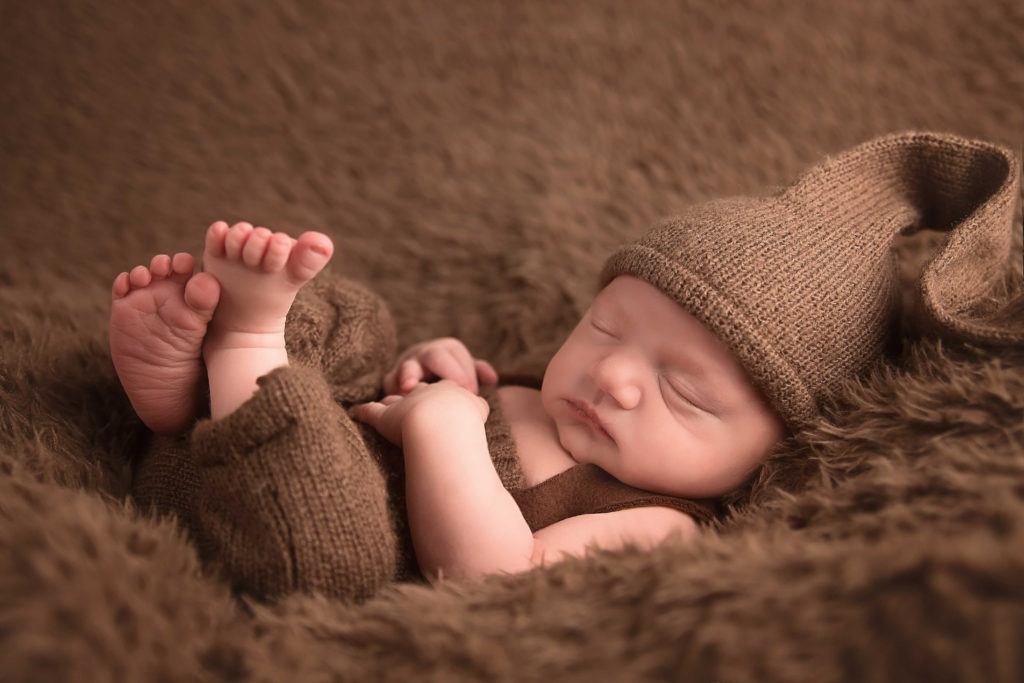 Look at those little bitty feet! Baby feet and baby toes are oh so sweet. I just love this newborn pose because it shows off his little toes, little fingers, and of course his face!
Here are some more favorites from Brayden's newborn portrait session. His lips and cheeks are just so squishy!
MJ. Sugarland best newborn photographer
Want to book a newborn session? Message me now