MJ's photography is a Fulshear maternity photographer that specializes in newborn and maternity portraits in the Central Texas/Katy area.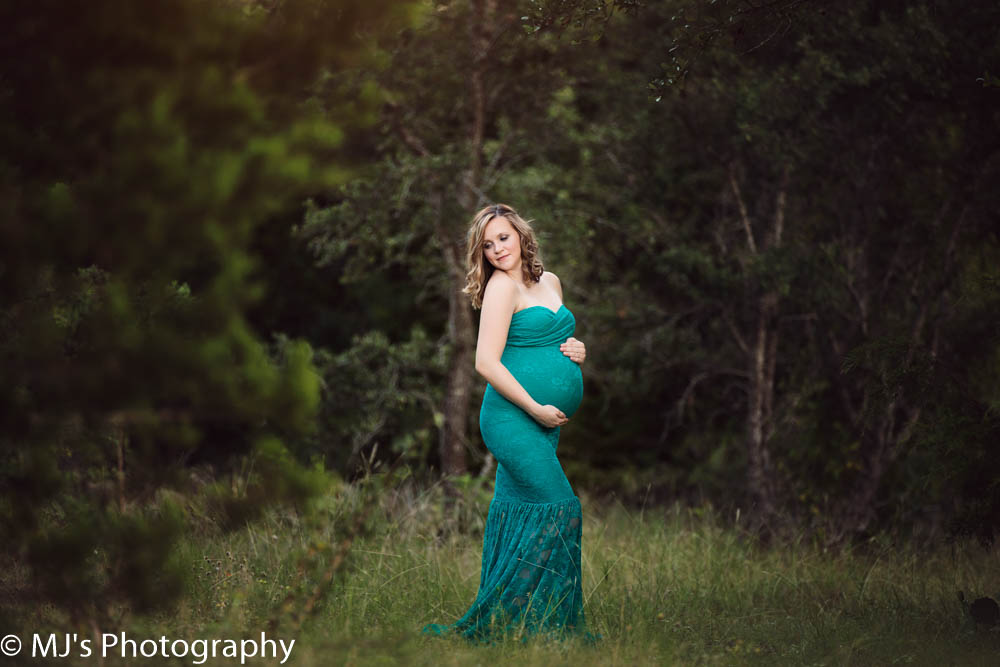 I have a large selection of couture gowns that are exclusive to my clients only. I always meet every client before their maternity session. We get together, go over your vision, try on the couture gowns, and talk about all of the details of your maternity session. Everything should be perfect for your priceless memories.
Kristina loved the teal gown. It looks stunning on her!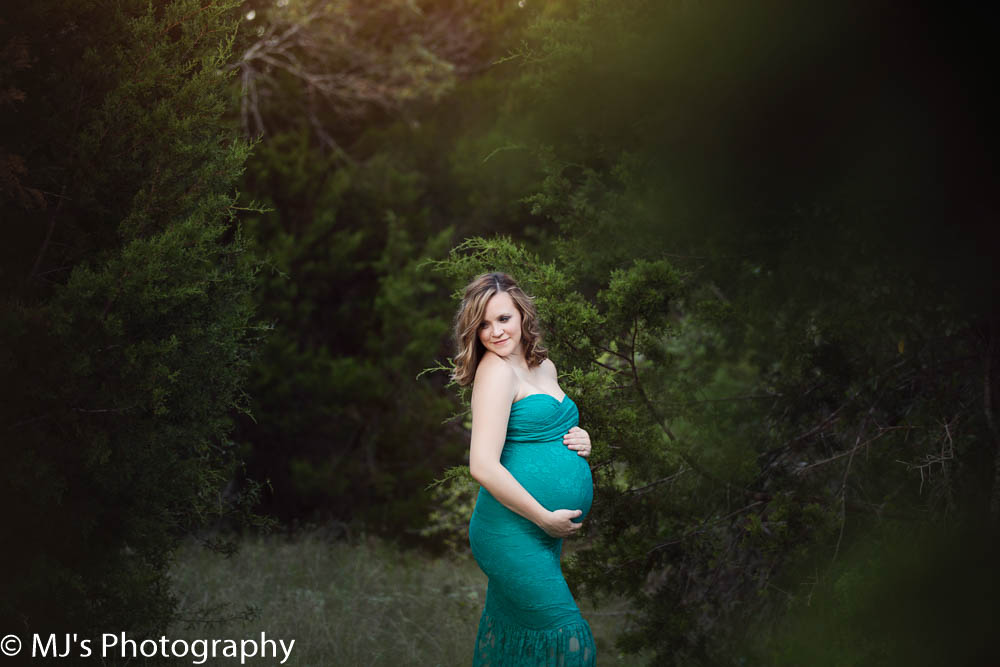 Kristina is due with baby boy Zane next month! Dad will be coming home from his deployment to meet his first baby boy.
Kristina also wanted to wear a couture gown that showed off her perfect baby bump! This white gown from Couture Parfait https://www.etsy.com/shop/CoutureParfait was perfect for her maternity session. Isn't she perfect?
Kristina chose this image for her 16×20 fine art canvas. I cannot wait to see it in person. It is going to look perfect hanging on her wall.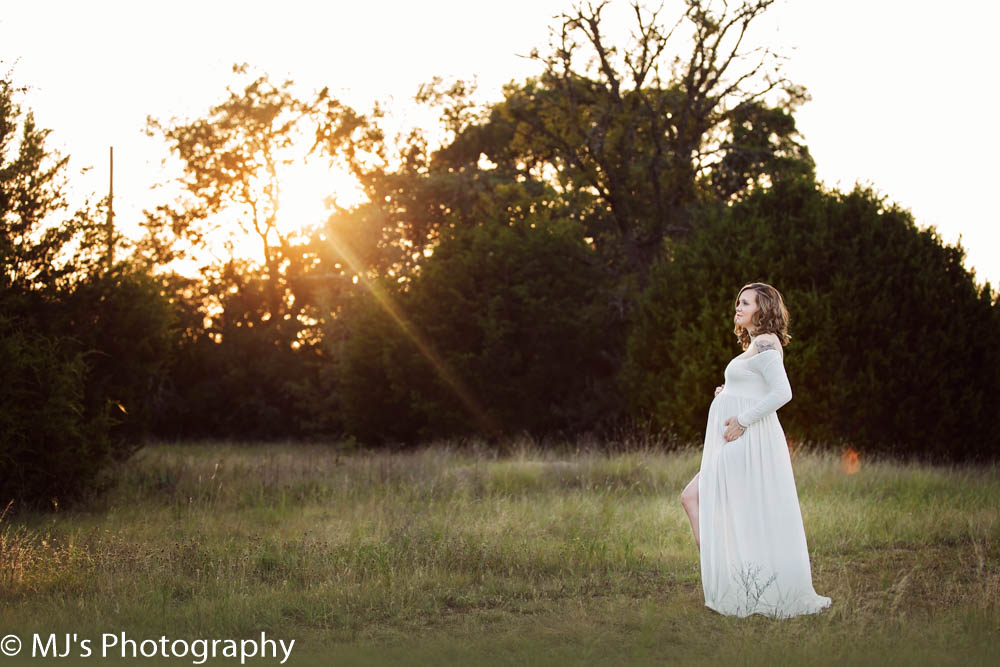 She also chose to wear the eggplant couture gown for her maternity portrait session. It hugs her in all of the right places and shows off her perfect baby belly.
MJ's Photography – Fulshear maternity photographer
She chose this image for one of her fine art prints and it is stunning! That golden lighting, her gorgeous skin, and her sweet belly make for a gorgeous image.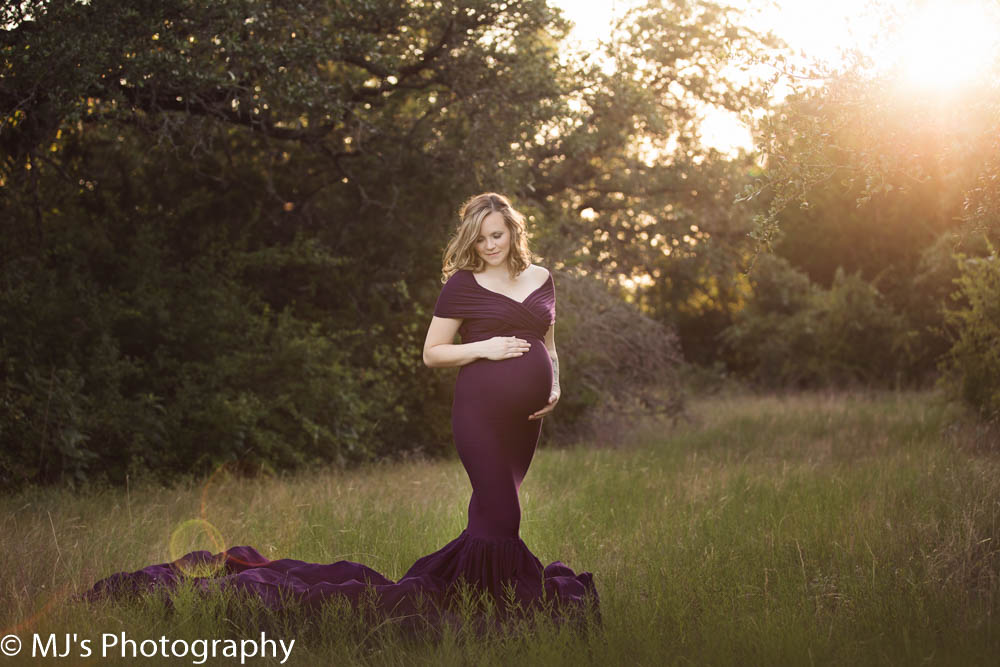 I love the back lighting in these!
These are just some of the favorites from Kristina's maternity session. She is a gorgeous mommy to be and I cannot wait to meet sweet Zane!
MJ | Fulshear maternity photographer
Want to book a Maternity session? Message or email me now