The Houston Heights Photographer – MJ's Photography. Featuring 30th birthday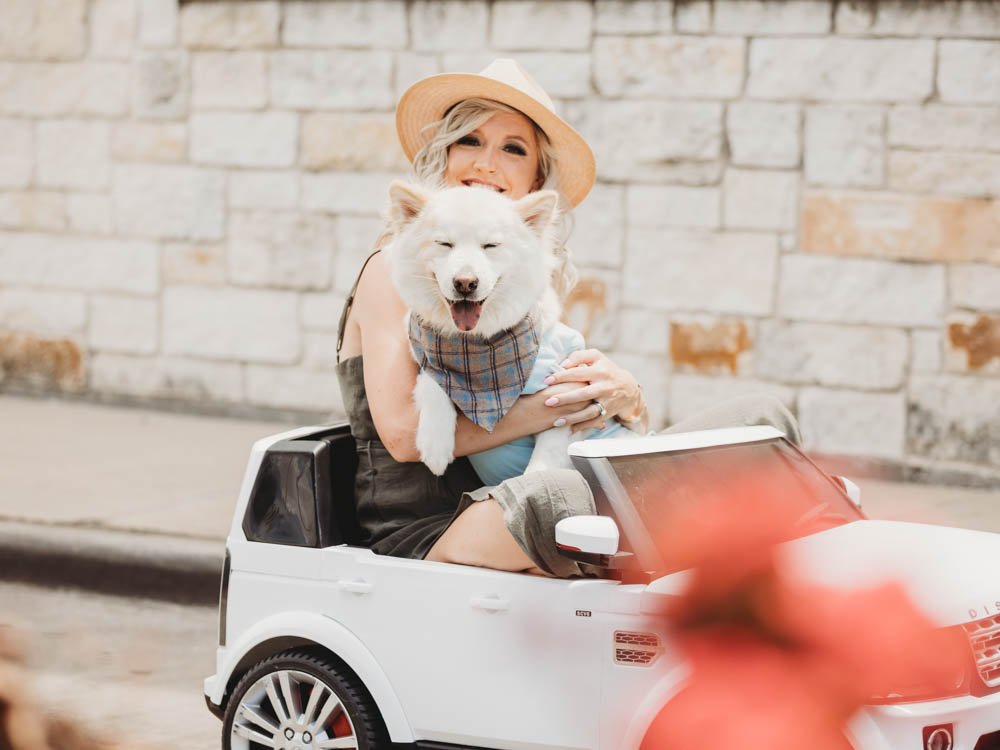 She asked her husband for a Land Rover for her 30th birthday. He really came through on that request didn't he?
We had such a fun time doing this 30th birthday session. We of course got approval by Starbucks before we went through. Eric the manager is amazing!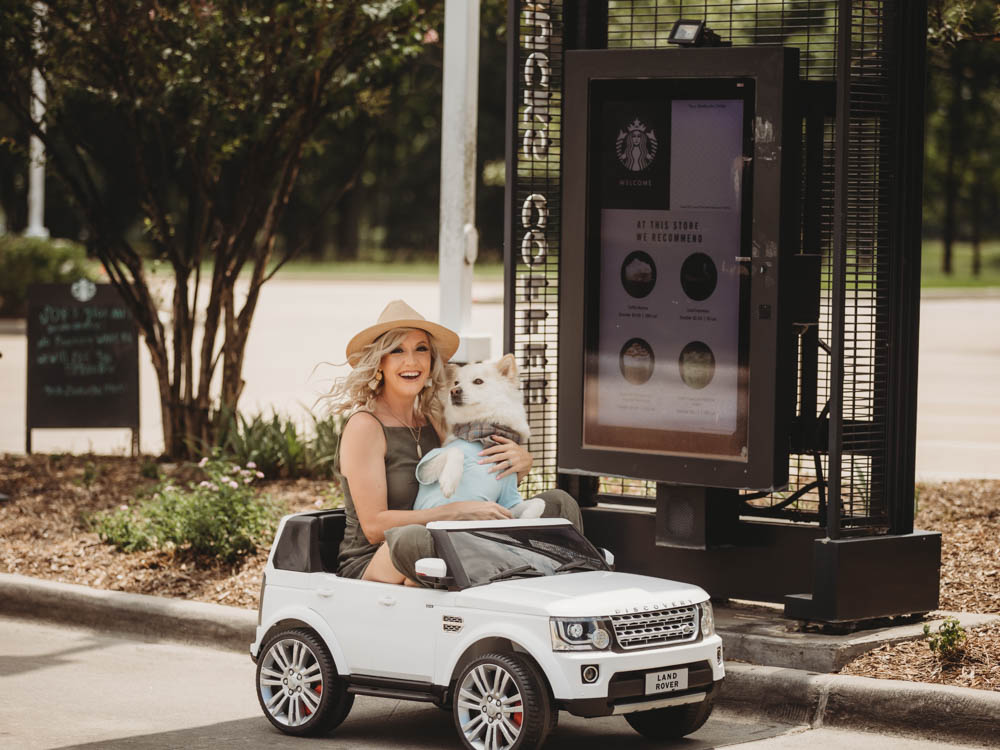 Kim's favorite thing is coffee and her newly adopted dog, Baloo! Baloo was in the shelter at Fort Bend and he now has his furever home!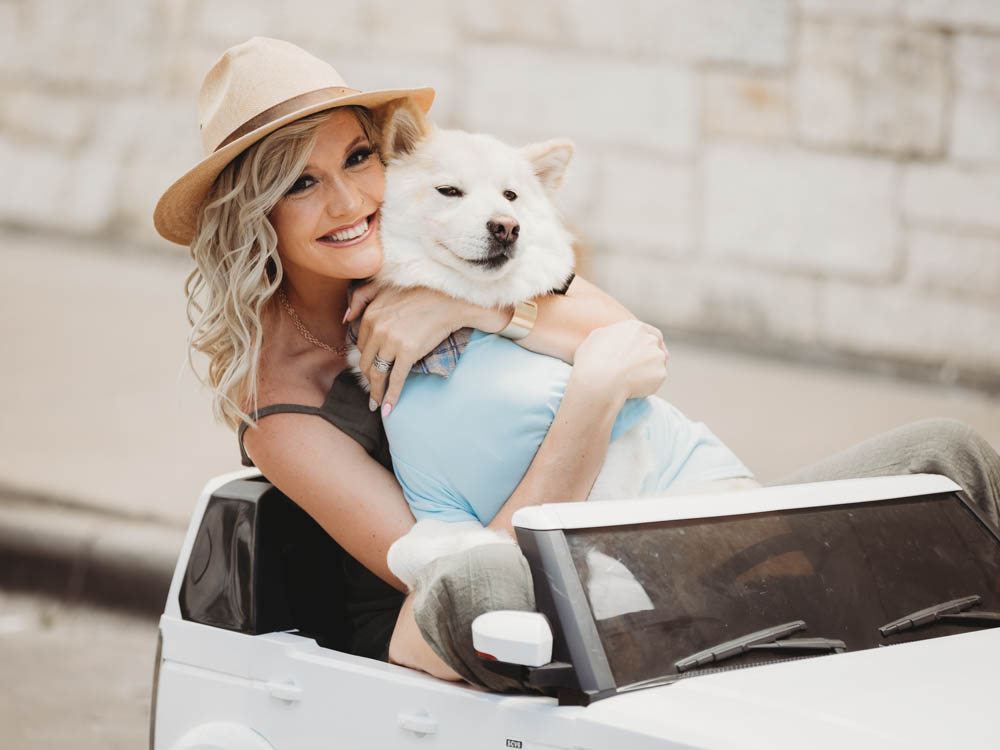 Baloo is around 5 years old they said! He is so perfect and his mom is obsessed with him!
He of course had to get a pup cup through the Starbucks drive through in Fulshear, Texas.
Everyone was staring at us, I mean I would stare as well. It was pretty funny to watch an adult with her dog, go through the drive through in a child's power wheel Land Rover! But we had a blast.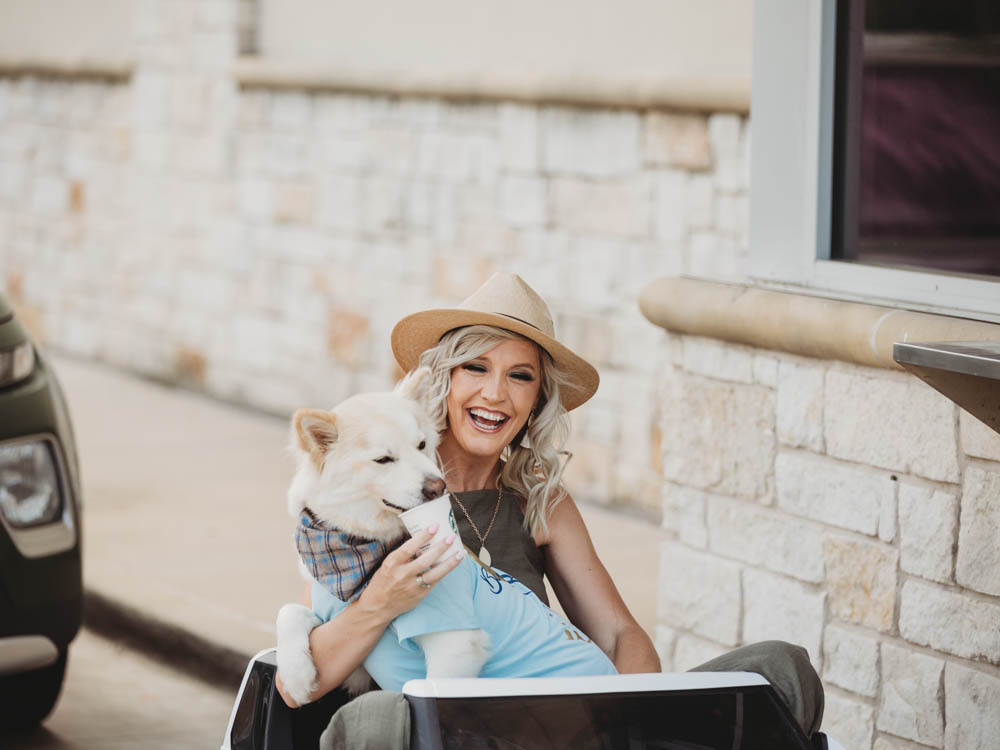 MJ is a photographer that specializes in newborn, maternity, family, and branding sessions! If you are looking to get headshots or branding portraits for your business, contact me! All sessions include hair and makeup as well.
Here are some headshots from Kim's professional branding session. Avesta did hair and makeup for her! She always does such an amazing job.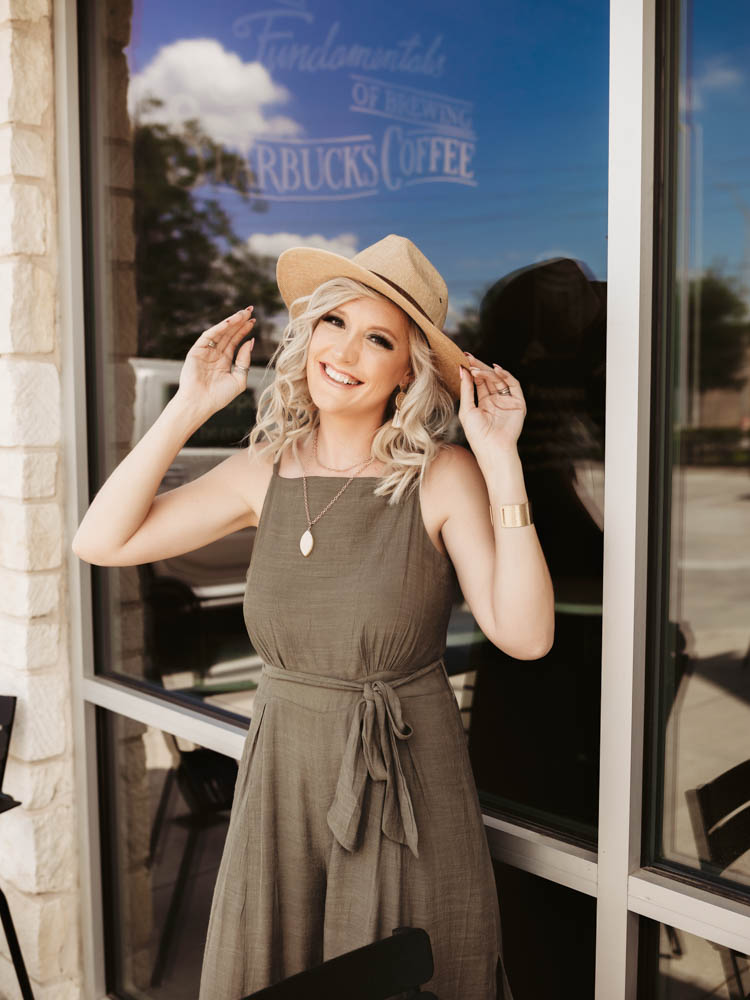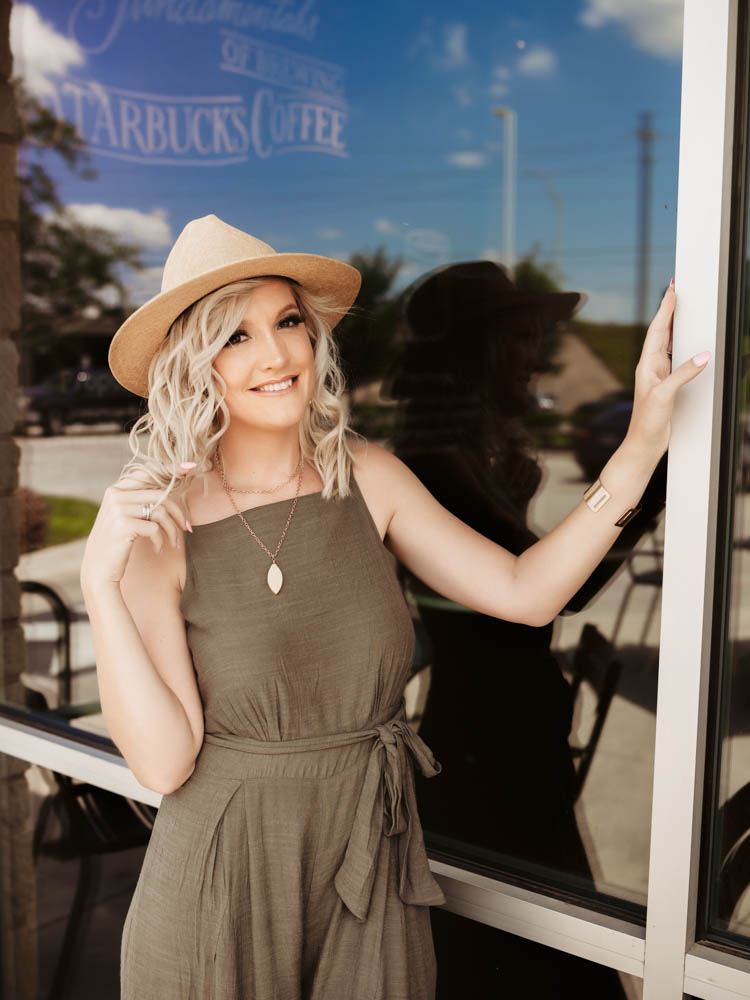 #Houstonphotographer #katyphotographer #cypressphotographer #fulshearphotographer